DrivingSales to Hold Canadian Dealer Forum Next Month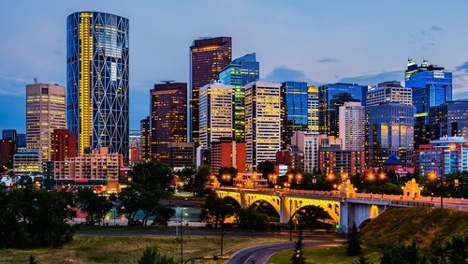 CALGARY -
Next month, DrivingSales, which provides educational resources and performance data for dealers, will be bringing its automotive expertise to Canada.
The DrivingSales Canadian Dealer Forum is scheduled for June 22 and June 23 at the Hyatt Regency Calgary.
Auto Remarketing Canada is a media sponsor of the upcoming Calgary event, which is laser-focused on dealers and cutting-edge dealership operations.
The Canadian Dealer Forum was designed to be a practical conference providing ample opportunities for leading dealer insights and time to network and connect with progressive leaders in the automotive industry. These event attendees include dealer principles and general managers, dealership executive teams, department managers, 20 group members, Internet sales directors and more.
The event kicks off at 1:15 p.m. on June 22, and attendees will be privy to an array of speakers, including Jeremy Miller, author of the bestselling book, "Sticky Branding," for a discussion focused on how to make your business stand out and create loyal customers.
The full agenda is available online, and the lineup also includes DrivingSales founder and chief executive officer Jared Hamilton and Tom White Jr., general manager of Subaru of Wichita, among others.
Registration is open for the event, and the early-bird price of $399 ends May 31. DrivingSales is also offering a special discount to Auto Remarketing Canada subscribers.
Subscribers may enter AUTOREMARKETINGCA to receive an additional $200 of the early bird special deal.
"The DrivingSales Canadian Dealer Forum is the exclusive automotive event in Canada for dealers by dealers. This event is laser-focused on dealers and cutting-edge dealership operations and provides a venue for executive teams to collaboratively learn, become inspired, and take away actionable business plans for today's dealership," said Mike Jeffs, editor at DrivingSales. "Attendees will engage with peers including industry and external thought leaders to collaboratively navigate the current business challenges and opportunities of automotive retail."
Learn more at http://canadiandealerforum.drivingsales.com/ or email events@drivingsales.com.