DrivingSales To Host its Inaugural Canadian Dealer Forum in Calgary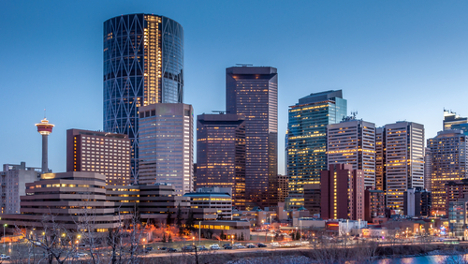 CALGARY, Alberta -
As we gear up for the inaugural DrivingSales Canadian Dealer Forum, we realize that automotive needs are unique to buyers in their geographical area, and after years of requests from Canadian dealers, we will head across the boarder to focus on content for Canadian dealers by Canadian dealers.
On June 22-23, 2015, attendees will discuss the trends both facing the automotive industry and hear from thought leaders from both inside and outside automotive that will affect how to run daily operations. They will walk away with actionable content to execute back in the dealership.
DrivingSales has completed a $1 million research project that follows the car buying behavior of 1,300 modern auto shoppers and purchasers. Jared Hamilton, Founder and CEO of DrivingSales, will share insight on the study.
To build on the momentum of brand experience, Toronto-based Jeremy Miller, will address the top dealer principals, general managers, dealership executive team members and automotive decision makers within Canada's top dealerships.
Jeremy Miller, president of Sticky Branding, a branding and business development consultancy, will share his insight on what it takes to make your brand memorable and recognizable to your customers. Miller has interviewed thousands of CEOs and business owners across sectors to develop branding and marking strategies that make them stand out and drive sales.
The DrivingSales Canadian Dealer Forum is laser-focused on dealers and cutting-edge dealership operations and provides a venue for executive teams to collaboratively learn, become inspired, and take away actionable business plans for today's dealership.
This year, the event will be held at the Hyatt Regency in Calgary. Attendees will engage with peers, including industry and external thought leaders to collaboratively navigate the current business challenges and opportunities of automotive retail.
To view the full agenda or register, visit http://canadiandealerforum.drivingsales.com/.
Use the discount code, AUTOREMARKETINGCA, and save $200.
Auto Remarketing Canada is a media sponsor of the upcoming DrivingSales Canadian Dealer Forum.