Early look at Canadian CPO sales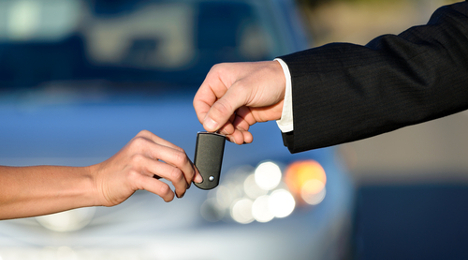 CARY, N.C. -
How are certified pre-owned sales faring in Canada this year? So far, so good, it seems.
Below is a rundown of a few brands that have shared their latest CPO sales results.
BMW Canada sold 1,674 pre-owned units in August, compared to 1,362 sales a year ago.
The pre-owned division has moved 12,960 units through eight months of 2016, a 16-percent hike.
"We continue to see interest in BMW Pre-Owned vehicles increase as more Canadians discover the benefits of our CPO offering. Our diverse model line-up and product features are certainly attracting a wider range of consumers with varying budgets and tastes" said Robert Staffieri, national pre-owned manager at BMW Canada.
Toyota Canada sold 2,461 certified pre-owned vehicles in August, compared to 1,657 in the same month of last year.
Through eight months, it has sold 16,779 CPO units, compared to 13,611 through August 2015.
Volkswagen Canada's CPO sales came in at 1,334 units in August (down 17.3 percent year-over-year), with year-to-date sales at 10,659 (down 11.7 percent).
At Volvo Canada, there were 230 CPO sales in August, which is a 74.2-percent improvement. Through eight months, it has moved 1,376 CPO vehicles for a 28.6-percent hike.
The Mercedes-Benz Pre-Owned division at Mercedes-Benz Canada had 1,379 sales in August (up 5.3 percent). Year-to-date sales are at 10,777, up 3.8 percent.
As far as CPO-specific sales, Mercedes-Benz Canada moved 1,107 units in August, beating year-ago figures by 15 percent. Through eight months, Mercedes-Benz has sold 8,715 certified vehicles, which represents a 2.2-percent year-over-year increase.
Audi Canada's 612 certified sales tied its best August ever. Through eight months, it has moved 4,533 CPO units. That sum is a 5.2-percent hike and its best year-to-date sales ever for Audi CPO.