EBlock buys TradeHelper & ESP Auctions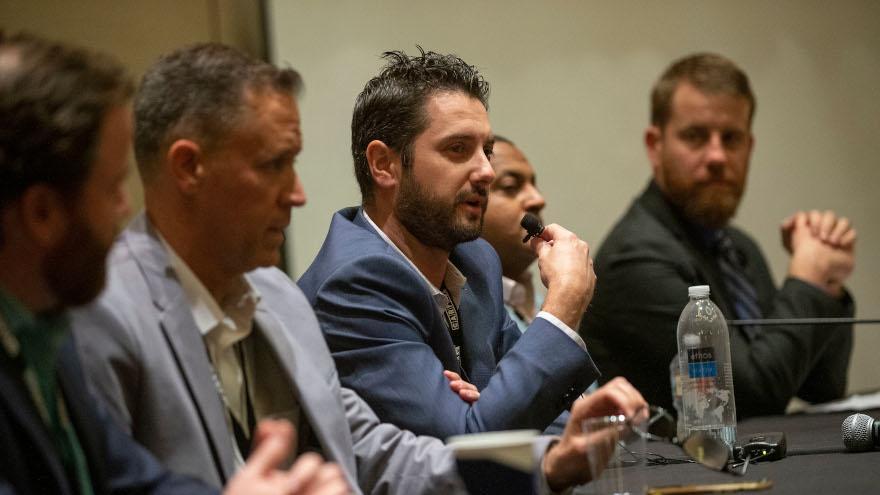 TORONTO -
EBlock continues to grow, and this time, it has made a move in Canada.
The company announced Wednesday it has acquired digital dealer-to-dealer auction marketplace TradeHelper and parent company ESP Auctions. The latter is a Montreal-based independent auction.
ESP owner Alain Boisvert partnered with former ADESA chief executive Stephane St-Hilaire to purchase TradeHelper in December 2019. Founder Karl Tremblay heads up TradeHelper.
Both ESP and TradeHelper will continue operations as-is.
"This move allows EBlock to expand and strengthen our position in our fastest growing market of Quebec, a vital region of Canada," said Jason McClenahan, who is president, and CEO of E INC, EBlock's parent company.
"By bringing on more than 100 experienced bilingual team members we can better service our customers in their language of choice," McClenahan said. "And, by adding 24,000 wholesale transactions and thousands of marketplace participants we will not only strengthen our position in Quebec but we will have a major impact for all our dealers in eastern Canada."
St-Hilaire, the former ADESA CEO who is co-owner of ESP and TraderHelper, added: "Our customers will benefit from the most robust network of buyers and sellers in the industry and an expansion of products and services that only a combination of physical space and state-of-the-art technology can offer.
"EBlock has the right people, technology, and strategy to boost the tremendous growth the vehicle remarketing industry is going through today. We are excited to be part of it," he said.
EBlock also operates in the U.S., where it helps facilitate dealer-to-dealer auction sales for independent auctions.