From the Editor: Behind the scenes at conference time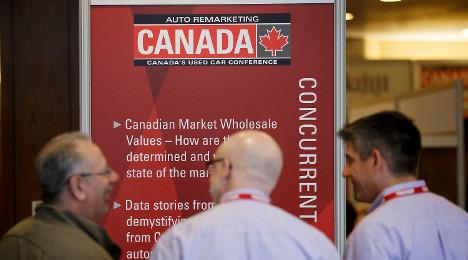 TORONTO -
If you want to know how much the Auto Remarketing Canada Conference has changed since it started, you have to go back to, well, where it started: Dearborn, Mich.
Before moving back-and-forth between Toronto and Montreal (and eventually making Toronto our home), we held the inaugural ARC event in Dearborn way back in 2006.
A fine city from what I understand and, of course, the home of Ford Motor Co.
But it's not exactly, ya know, Canada.
Locations aside, this year's Auto Remarketing Canada Conference — which begins Monday and is the 10th installment of the conference — has evolved from the first one. And for that matter, the second, third, fourth, fifth, sixth, seventh, eighth and ninth ones.
Sitting in the captain's chair for these conferences since 2007 has been Marilu McQuilkin, who is the director of meetings and events at our company (i.e. the Boss of All Bosses).
She and I joined the company the same year, and one of my first assignments was to work with Marilu on helping to promote that spring's conference through our new Auto Remarketing Canada enewsletter.
Our company's President of Planning, the Oligarch of Organization, Marilu has had a bird's eye view (well, when she stands on a step ladder) on AR Canada for a decade. If anyone knows this conference, it's her — so I went straight to the source to chat about the conference's evolution.
The biggest difference she has noticed is the number of dealers, which continues to grow.
Marilu also said there have been big changes in the content at the conference. And one of the biggest shifts is happening this year.
In response to feedback from our attendees, we are expanding the content offerings for the event this year to include tracks.
In addition to the large-scale keynote sessions and the hands-on, interactive workshops, we will have a select group of sessions that will allow attendees to go deeper into specific areas of interest — Retail, Remarketing and Auto Finance.
She brings up another good point: as the landscape of the Canadian used-car industry has shifted, so has the growth of the conference.
And that, of course, impacts the type of content we have, speakers, and so forth.
One of the strongest additions to our conference work in Canada has been the launch of the Women & Automotive: Canadian Leadership Forum. Started last year, Marilu said one of the big reasons for its success was the strong names and speakers behind it.
And having the honorees from our inaugural Women & Automotive: Profiles in Leadership program just makes it even stronger.
One thing you may notice that's different about this year's Women & Automotive event (which is being held on Wednesday) is the actual structure of the day, Marilu said.
Last year mirrored typical conference scheduling with session, break, session, break and so forth.
Now, we will have more content with fewer breaks to take full advantage of the day.
And the main takeaway for anyone who attends Women & Automotive: Canadian Leadership Forum is this: you'll get actionable items that can further your career.
Less storytelling, per se, and more of a leadership guide, Marilu said.
These folks taking center stage at Women & Automotive, she said, know how to set themselves apart in the auto industry.
And as Auto Remarketing Canada begins its 10th event and Women & Automotive its second, we hope these conferences can help you continue to do the same.