From the Editor: Power List Shows Growth in 2nd Year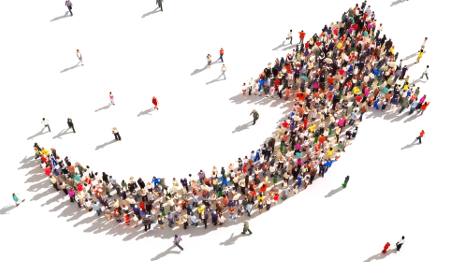 CARY, N.C. -
When Auto Remarketing Canada launched its inaugural Power 120 issue last fall, we had no doubt the Power list would grow, just as the number of innovative companies in the remarketing space continues to expand.
The second annual Power issue — set to be released later this month — reflects that growth, as this time around we take pride in honoring 150 of Canada's top companies in the used-car business.
Last year, we asked our readers and partners in the industry for nominations for the inaugural Power list, calling for the names of the most influential used-car companies in Canada. The response was enormous, and the list quickly filled up with readers' help to include 120 Canadian companies.
This year, the Auto Remarketing Canada team put our heads together based on news and moves in the industry and ramped the list up to include 150 of the country's top companies in the used-car industry.
With additions such as Xprima Corp., Speed Shift Media, Reynolds and Reynolds and more, Auto Remarketing Canada's Power 150 has not only grown, but it also continues to become more diverse.
From digital marketing firms and auctions to fleet management and inventory management companies, the listings run the used-car gamut — following vehicles from the moment they enter the remarketing stream to when they are driven off the lots by their new owners.
We would like to thank the companies that made this year's list for their contributions to the industry as well as their continued support of Auto Remarketing Canada.
On top of making up a portion of our readership, many executives from some of these very same companies have contributed columns and provided the publication with expert insight and analysis into some of the top issues in the used-car business today, such as used supply, SEO, dealership efficiency, inventory management and more.
You will also find in our special Power section, features that cover some of the biggest moves, projects and new products from the companies listed and more.
In our Power Surges feature, we highlight milestones, new offerings and growth in the Canadian used-car industry.
Flip through to Power Plays to read about partnerships, integrations and acquisitions in the used-car business.
In our Power People feature, we focus on promotions and important new hires in the remarketing biz.
For an update on the tight used supply environment, read our Power Supply story which focuses on analysis from industry experts on where used supply is headed and when dealers may see prices ease a bit in the lanes.
Lastly, we have added a Power Dealer section that highlights a few top performing dealers and offer best practices and tips from both independent and franchised stores.
Readers will also be privy to audio and video clips as well as quotes from some of the Power companies, describing their offerings in greater detail.
This section also includes a series of Power Profile advertorials that provide readers with in-depth information about select Power companies.
Stay tuned to Auto Remarketing Canada for this year's Power 150 special section, and we look forward to seeing this annual issue grow even more next year.