Ens Lexus Moves to New Facility with $8M Pricetag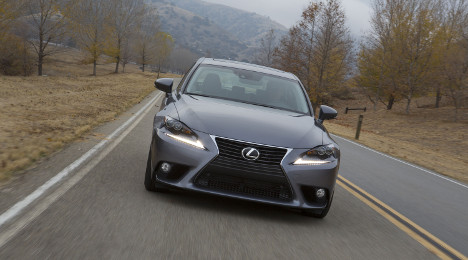 SASKATOON, Saskatchewan -
Ens Lexus has moved to a larger location in Saskatoon Auto Mall — and is also working toward becoming the first Saskatchewan dealership to achieve Leadership in Energy and Environmental Design (LEED) recognition for its new facility.
The dealership traded out its old 5,000-square-foot location for a new $8-million, 22,000-square-foot facility.
"For the past 24 years, Ens Lexus has played a very important role for Lexus in Canada," said Cyril Dimitris, director, Lexus Canada. "The dealership's contribution will now become even greater with the team moving into this spectacular new facility."
And the dealership paid careful attention to energy efficiency while constructing the new facility. Ens Lexus is currently pursuing Silver Certification in the Leadership in Energy and Environmental Design Green Building rating system.
If granted the certification, Ens Lexus will become the first dealership in Saskatchewan to achieve an official LEED Green Building title "based on its energy-efficient design and extensive use of recycled materials," according to Lexus Canada.
"We are extremely proud to open this exciting new building, which will not only be recognized for its environmental sustainability, but also set the standard in putting the customer first with its open and inviting design," said Joshua Ens, dealer principal. "With this expansion, Lexus guests can anticipate an exceptional experience every time they visit us."
The dealership staff is also ramping up service for customers. The new store will feature a Lexus limousine service as well as a seasonal tire storage service.
Saturday hours have been extended, as well.