European Automakers Outpace Japanese in CPO Sales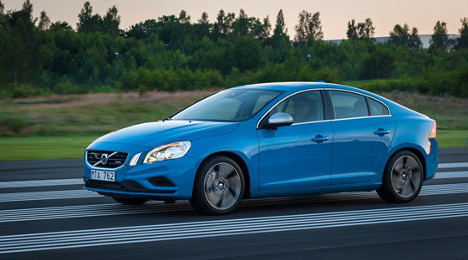 TORONTO -
As 2014 progresses and February numbers start coming in, European automakers are still outpacing their Japanese counterparts in certified pre-owned sales.
Volkswagen Canada reported a record February, selling 1,331 CPO vehicles, compared to 998 sold during the same period of 2013.
"February was another record month for CPO sales at VW Canada. Our Dealers delivered 1,331 sales for an year-over-year increase of 33 percent," said Luigi Fiorino, manager, used vehicle sales, at Volkswagen Canada.
Audi Canada also continues the ride its strong-sales wave into 2014, reporting a record February with 319 CPO units sold. This marks an 8-percent year-over-year climb.
And the automaker is on point to reach yearly growth not far behind that level.
On a year-to-date basis, CPO sales are up 7 percent for Audi Canada.
The Mercedes-Benz pre-owned division reported 824 vehicles sold in February. This helped bring year-to-date growth to 2.5 percent, with 1,623 CPO units delivered so far this year.
"I am pleased that we have sustained our sales cadence in February despite unforeseen logistical challenges due to the severe weather conditions," said Tim Reuss, president and chief executive officer of Mercedes-Benz Canada.
"With attractive sales offers, a highly compelling 2014 product portfolio available in dealerships across Canada in greater numbers and a retail network that is second to none, we have the tools and the drive to maintain a steady momentum throughout this year's first trimester," Reuss continued, making strong predictions for the company's overall sales performance this year.
Over at Volvo of Canada, sales are down a bit as the automaker sold 89 CPO vehicles in February, down 10.1 percent from 99 sold in 2013 during the same month. This brings its year-to-date CPO sales to 190, down 7.8 percent from the same period of 2013.
That said, Volvo of Canada leadership reported a couple reasons why hopes are high for 2014 CPO sales.
Emanuel Lichtinshtein, national fleet sales, CPO and remarketing manager, Volvo Cars of Canada Corp., said, "The initial response to the V60 Sportswagon and the technologically advanced family of powerful yet fuel efficient Drive-E four-cylinder engines mean an optimistic forecast for CPO sales in 2014."
Moving on to highlight the Japanese brands, the Honda brand is still lagging a bit behind 2013 numbers, but Honda Canada's luxury arm is gaining ground.
Acura sold 224 CPO units in February, down from 231 sold during the same period of 2013, marking a 3-percent year-over-year drop — but the year-over-year sales gap seems to be closing.
The Honda brand sold 1,023 certified vehicles in February, down from 1,410 sold during the same period of 2013 — reporting a 27.4 percent drop in sales.
Todd Fowler, manager, used-vehicle operations, Honda Canada Inc., said, "2014 continues to present a unique challenge, as the Canadian market is operating under a tight used-vehicle supply, the lowest in more than a decade. However, we have confidence our dealer networks will strive to meet this challenge head-on."
Mazda Canada is playing a bit behind 2013 CPO sales rates, as well. Bryan Leaitch, CPO manager for Mazda reported 295 certified sales this past month, down from 336 sold during February of 2013.
So far this year, the company has sold 641 certified vehicles, down from 725 sold during the same period last year.
Toyota Canada seems to be struggling a bit with low used supply levels as well, as it continues to perform a bit below year-ago levels.
In February, the automaker sold 1,240 CPO vehicles, down from 1,395 sold during the same period of 2013.
So far this year, Toyota Canada has sold 2,683 certified vehicles, down from 2,964 sold during the same period of 2013.