Expanding Supply to Put Downward Pressure on Prices for Older Vehicles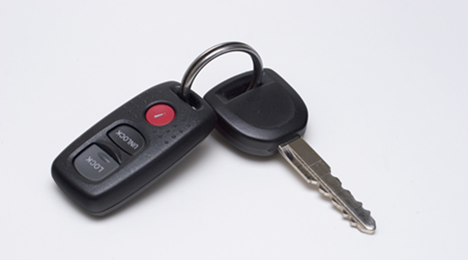 TORONTO -
As we wrap up the first quarter of the new year, ALG Canada's latest Industry Update outlined the factors that will contribute to easing used vehicle prices among 5- to 7-year-old vehicles in the next few years.
Used-vehicle sales peaked at 3 million in 2011, and as supply tightened, pre-owned prices have been on the way up ever since.
In fact, according to ALG Canada's latest industry report, used-vehicle prices have risen steadily by 3.5 percent on an annual basis since mid-2009.
Which models have spiked the highest?
According to ALG Canada, 4-year-old models led the pack with prices driving above pre-recession levels by nearly 20 percent.
This was a result of the "sharp reduction of lease and fleet volumes in 2009," said ALG Canada regional director Geoff Helby.
But the tides are turning as used supply bottomed out in 2013 and is predicted to inch upwards in the coming years.
This year, used-vehicle prices are expected to decline in the range of 4 percent to 5 percent, according to ALG Canada.
The company broke down the trends by vehicle age, as well, since not all used vehicles are expected to experience the average drop this year.
Prices will be strongest among 3- to 4-year-old vehicles, according to the report, which said these vehicles will be in short supply for another two years.
On the other hand, Helby reported there will be an above-average supply of 5- to 7-year-old vehicles which will be available over the same period placing downward pressure on prices for this vehicle-age group.
As for the younger units, due to fleet sales gaining momentum, ALG Canada predicts the supply of 1- to 2-year-old models will expand to above average levels this year, which will play a part in making these rides more affordable, as well.
Lastly, Helby pointed out that new-vehicle incentives remain at record-high levels and will "dramatically reduce" price gains for 1-year-old vehicles.
Boding well for used supply going forward, Helby pointed out that leasing is on the rebound, especially within the mainstream brands.
But first, let's take a look at where 2013 left us.
The year marked the bottoming out of the used supply, aligning with sharp reduction in lease and overall sales volumes back in 2009, ALG's Industry Report outlined
In fact, the number of vehicles coming off lease dropped to less than 400,000 units in 2013, which was the lowest level seen in more than a decade, according to ALG Canada.
Worse yet, according to the report, fleet sales have averaged less than 200,000 units annually since 2009, which is nearly 100,000 units below the average of the previous 10 years.
It doesn't seem many used vehicles are coming in across country lines, either. According to the Registrar of Imported Vehicles, imports of used vehicles from the U.S. were down 25 percent last year.
That's where we are today, but new-vehicle sales are working for the used industry.
According to ALG, the current growth in new-vehicle sales, along with higher lease penetrations, will eventually solve the used-vehicle inventory shortage, but Helby said, "it will occur gradually with full recovery not forecasted until 2017."