FCA Canada to re-enter leasing market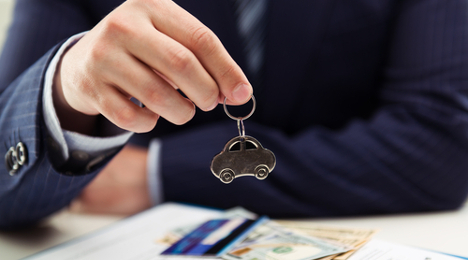 TORONTO -
FCA Canada Inc. is returning to the leasing business through a partnership with Ontario-based SCI Lease Corp.
The two companies will be offering a leasing option for shoppers on all FCA nameplates: Chrysler, Dodge, Jeep, Ram, Fiat and Alfa Romeo.
FCA Canada and SCI Lease Corp. have been working over the course of year to design a program they say can "greatly assist consumers and their automotive financing needs."
The retail lease program is currently being rolled out as a pilot in southern Ontario starting this month. The companies explained the growth will proceed in stages across Canada, and will be established nationally by the beginning of 2016.
"We developed a great relationship with SCI Lease Corp. and feel with their expertise it's the right time to re-enter the leasing market. Our program is about affordability and offering customers exceptional value with a choice of payment options that makes sense to them," said Dave Buckingham, chief operating officer at FCA Canada.
"With the addition of leasing to our existing range of payment options, we have a full array of product offerings to meet the financial needs of Canadian consumers," he continued.
Consumers will be privy to several lease terms, which will enable them to drive a new FCA vehicle every two to five years.
At the end of the lease term, consumers will have three options: Lease a new FCA vehicle, purchase the currently leased vehicle, or return the lease vehicle.
This reentry into the leasing market serves as a huge opportunity for FCA Canada as it hasn't had a national captive leasing program since the credit crisis of 2009. With the closing of Chrysler Financial Canada amid the economic downturn, FCA Canada's presence in the leasing market has stagnated. Now, with the new SCI partnership, the automaker has the potential to make a huge impact on Canadian leasing penetration.
"Leasing provides consumers and dealers with a great new addition to FCA Canada's current financing options available in the marketplace. The SCI Lease Corp. team is very pleased to be working with FCA Canada and their dealer network to provide consumers with a smart new option for acquiring their vehicles." said Alan Bird, president and chief executive leader for SCI Lease Corp. "We are looking forward to supporting FCA Canada in maintaining their sales success in the Canadian market."