FCA, Dealertrack team up to offer digital retail in Canada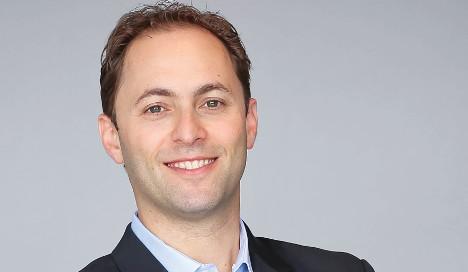 WINDSOR, Ontario -
Canada's auto industry appears to have taken a big step towards online retail.
FCA Canada and Dealertrack Canada announced an online retailing solution on Tuesday designed to let customer begin the car purchase online through dealer websites.
The digital retail tool, which the companies worked on together to develop, can provide dealers with website upgrades designed to foster online processes for car purchases.
This is Dealertrack Canada's first digital retail partnership with an automaker since announcing the technology for Canada in January.
The companies estimate that about 90 percent of Canada's FCA dealerships are participating.
At first, consumers will be able to pre-qualify and apply for financing online and access payment estimates on vehicles actually in dealer inventory.
FCA said it aims to include a trade-in estimator in the future, along with the capability for the consumer to put down a deposit to reserve and buy service packages.
One important note is that the purchase will still need to be finalized at the dealership.
"Today's consumers have high expectations from their online experience," FCA Canada vice president of sales marketing Bill Levasseur said in a news release.
"They are extremely well-informed and want control to purchase quickly, with security, accuracy and transparency," he said. "Our goal with the dealer website enhancements is to make the car buying experience easier by providing useful, integrated tools which simplify the process and provide consumers peace of mind."
Dealertrack Canada vice president and general manager Richard Evans added: "Dealertrack Canada is very excited by this partnership and together, with the goal to facilitate a more efficient and satisfactory buying experience for both consumers and FCA dealers in Canada.
"There is a rapid shift in consumer demand for a digital assisted buying process and additionally our digital retailing technology will support buyers while helping drive added volume sales for FCA retailers nationally," Evans said.
'Really fired up'
In a May phone interview, Evans was asked how far away Canada was from being able to buy a car 100 percent online.
"First of all, isn't that exciting?" he said. "Just the prospect of it has us really fired up."
Evans said the company was "not ready to set a specific timeline" as to when Canada, in particular, would have full online auto retail, "but we see it coming."
He added: "We think it's coming quickly. It's going to sneak up. And I think the most exciting part of that is that the consumer demand is there."
Through its own data and outside market research, Dealertrack has found that it's not only a want of consumers, but dealers as well.
"So, we feel confident we're marching in the right direction here," Evans said.
Most other retail industries, everything from electronics to home improvement, have taken perhaps more significant steps around digital retailing. But the car business is moving in that direction.
"We (in the automotive industry) use the term 'digital retail' around automotive as if we've sort of taken the claim to this, but digital retailing has transformed pretty much every sector already," Evans said. "I think it's automotive that's now getting there. And we talk about digital retailing around that; but digital retail is out there, consumers are already using it, it's really just automotive catching up to that reference."