Ferrari Maserati of Vancouver now under co-ownership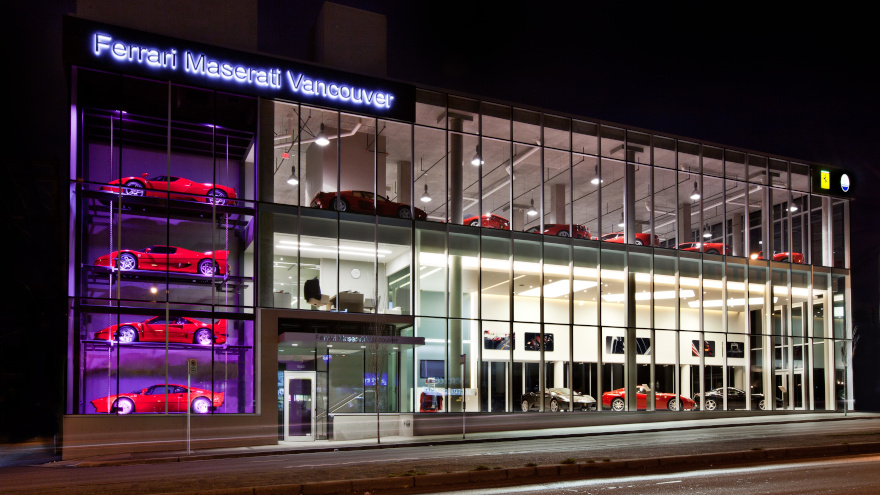 VANCOUVER, B.C. -
A new partnership between Dilawri Group of Companies and Brian Ross for co-ownership and operation of Ferrari Maserati of Vancouver represents the first Ferrari and Maserati dealerships for Dilawri, which says it is Canada's largest automotive group.
Brian Ross acquired Ferrari Maserati of Vancouver in 2004, and in 2010 he relocated operations to a new facility in downtown Vancouver. Ferrari Maserati of Vancouver was named North America's top Ferrari dealer in 2015.
Dilawri now owns and operates 74 franchised dealerships nationally. The dealerships represent 32 automotive brands throughout Quebec, Ontario, Saskatchewan, Alberta, and British Columbia. The Dilawri family has privately owned and operated the company since 1985.
The company also describes Ross as being recognized worldwide as a Ferrari collector who holds "some of the brand's most-admired models."
"We are excited to write the next chapter of this storied operation, one that I am now pleased to share with Ajay Dilawri and his team," co-principal Ross said in a news release.
He continued, "Like Ferrari and Maserati, Dilawri Group of Companies is committed to providing the most exceptional client experiences. With a long history of operational excellence, they understand the Canadian luxury segment and the British Columbia automotive market like no other."
Ferrari Maserati of Vancouver, which Dilawri Group says is British Columbia's only factory authorized Ferrari and Maserati dealership, features an indoor vehicle showroom spanning two levels. The showroom has more than 35,000 square feet of space.
The company says its nine-bay service department performs maintenance and repairs "to the highest standards in the industry."
"I am very proud to partner with an esteemed operator and automotive enthusiast such as Brian Ross, and represent two of the world's most prestigious and revered brands," co-principal Ajay Dilawri said.
Dilawri continued, "This partnership not only marks the culmination of a long-standing friendship between Brian and myself, but also signifies the beginning of new business ventures together. The combination of our group's structure and resources, along with Brian's passion and experience, will ensure that Ferrari Maserati of Vancouver continues to be recognized as a global leader in luxury automotive retail."