Fledgling, Enhanced CPO Programs Gain Traction in First Half of 2014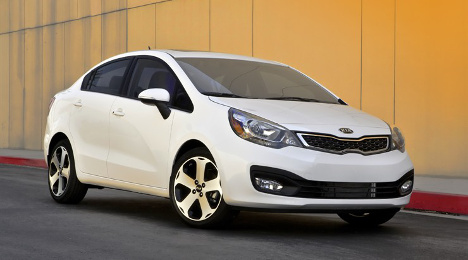 TORONTO -
Certified pre-owned sales results for June flowed in this morning and showed that a newly updated program in the Canadian certified landscape is gaining ground among consumers.
Kia Canada's new enhanced certified program, relaunched back in April, is "gaining traction and support," Richard Pasta, Kia Canada's manager of national fleet sales, remarketing and CPO, told Auto Remarketing Canada.
The automaker sold 233 CPO vehicles this past month, up from 195 sold during the same period of 2013 — perhaps a sign the enhancements are catching consumer interest.
The program saw a slight drop from May's sales of 268, but Pasta pointed out that the company is experiencing considerable year-over-year gains in its CPO program.
Mazda Canada's CPO offerings — another fledging program launched in 2012 — continue to gain traction, as well.
The company sold 543 CPO units in June, up from 457 sold during the same month in last year.
Year-to-date, Mazda Canada has sold 2,780 CPO vehicles, up from 2,699 sold during the first half of 2013.
Interestingly, as Kia and Mazda experience growth in this area, its Asian manufacturer counterparts continue to struggle with finding quality used vehicles for their certified programs.
At Honda Canada, June CPO sales came in at 1,373, down from 1,746 sold during June 2013.
But it's not all bad news for the Japanese automaker.
It's luxury arm, Acura sold 288 CPO vehicles in June, up from 242 sold during the same period of 2013.
Todd Fowler, manager of used-vehicle operations at Honda Canada, offered some insight into why the automaker's mainstream brand is losing CPO ground this year:
"In June, Honda sold 1,373 certified used vehicles, a 21.4-percent drop, while Acura achieved 288 certified sales, a 19-percent increase both compared to last June," he said. "2014 continues to present a unique challenge, as the Canadian market is operating under a tight used-vehicle supply, the lowest in more than a decade. However, we have confidence our dealer networks will strive to meet this challenge head-on."
In June, Toyota Canada continued to experience significant CPO sales losses when compared to 2013 results.
The automaker sold 1,490 CPO vehicles in June, down significantly from the 2,049 certified rides sold during the same period of 2013.
Year-to-date, Toyota Canada has sold 9,286 CPO vehicles, down from 15,121 sold during the first half of 2013.
European automaker CPO results for the year continue to paint a different picture.
Audi Canada had its best June ever last month, with 523 CPO vehicles sold, up from 494 sold in June 2013.
"This represents an increase of 6 percent versus the previous year and is our best June ever," said Elankum Vairavanathan, manager of incentives planning and certified pre-owned sales. "On a year-to-date basis, CPO sales remain strong, up 8.2 percent."
And though Volkswagen Canada certified sales were down slightly in June, the company remains way ahead of 2013 year-to-date CPO sales.
The automaker sold 1,374 CPO vehicles in Canada last month, down from 1,399 sold in June 2013.
Showing significant improvement, the company has sold 8,770 certified vehicles so far this year, up from 7,359 sold during the same period of 2013.