Fleet Complete introduces 'inspect' app for drivers fitted with safety tool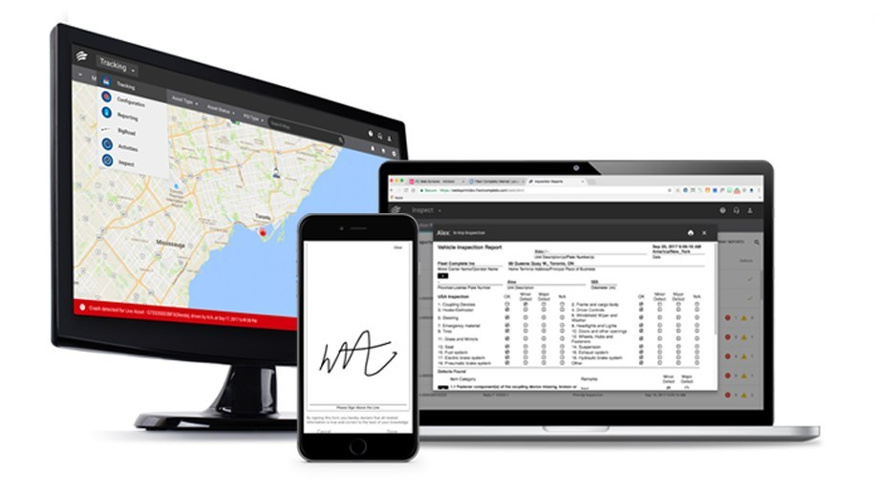 TORONTO -
Fleet Complete has launched a fully integrated stand-alone Driver Vehicle Inspection Reporting (DVIR) app that provides fleet operators with a new safety tool called Inspect by Fleet Complete.
The new app is an independent product for DVIR created by popular demand, according to Fleet Complete.
In regards to vehicle safety and health, Inspect by Fleet Complete addresses a broad range of benefits for both fleet drivers and managers.
"Inspect by Fleet Complete is a unique DVIR app on the market today," Fleet Complete chief technology officer Alan Fong said in a news release. "What started as a standard vehicle safety procedure for a specific industry is now wanted by other sectors, seeing its benefits in operational assurance for fleets. Our customers want their vehicles on the road and not in the mechanic's garage; hence, we decided to address this need with a cost-effective solution that is today the Inspect app. As a bonus, we made it even better than the standard DVIRs."
The app is a progeny of the Electronic Logging Device (ELD) solution and comprises DVIR in accordance with the government mandate, Fleet Complete said.
To ensure proper vehicle maintenance and comply with Federal Motor Carrier Safety Administration regulations, drivers must complete a compulsory vehicle inspection before and after every long-haul trip, logging any minor or major defects, according to the company.