Ford of Canada Reveals 2014 Auction Quality Award Winners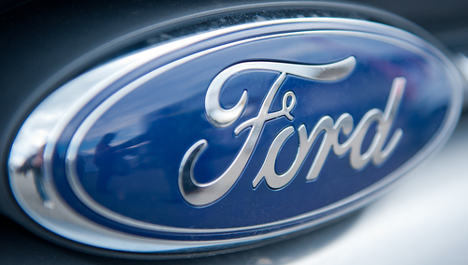 TORONTO -
As we head forward into a new year, Ford Motor Co. of Canada is taking the time to honor its top-performing auction partners.
The automaker has recently announced the recipients of the 2014 Auction Quality Award and the 2014 Reconditioning Excellence Award.
The Auction Quality program is designed to assess and evaluate the service provided at each Ford sponsored auction facility. The 2014 program includes all ADESA Auctions, and Ford's newest partner Manheim Canada with both Manheim Toronto and Montreal participating.
Auctions are divided into two sub-groups. Group A includes larger auctions while Group B includes smaller auctions that host Ford sponsored sales.
The Ford Auction Quality Awards are given in recognition of the facilities' outstanding contribution to auction quality excellence. Performance is measured by evaluating operational processes coupled with measuring satisfaction scores from Ford and dealership personnel to contribute to the auction's overall score.
"The Auction Quality Program encourages the auctions to provide a high level of service to our customers as it relates to the standards and metrics that Ford of Canada has set out" said Doug Collis, Ford of Canada's remarketing sales manager.
The 2014 Auction Quality Award winners are:
Group A: ADESA Winnipeg, with an overall score of 9.00 on a 10-point scale
Group B: ADESA Quebec City, with a score of 8.81 on a 10-point scale
Ford of Canada recognizes and congratulates the leaders of the winning auctions on a fantastic year.
ADESA Winnipeg is led by Greg Maidment; ADESA Quebec City by Daniel Demers.
The recipients of the 2014 Reconditioning Excellence Awards are the facilities that achieved the highest satisfaction rating in the area of automobile reconditioning from Ford of Canada dealers over the course of 2014.
The winners of the 2014 Reconditioning Excellence Award are:
Group A: ADESA Toronto and ADESA Halifax, both with a score of 4.70 out of five
Group B: ADESA Moncton with a score of 4.94
This is the fourth consecutive year ADESA Halifax has been honoured for reconditioning excellence, while ADESA Moncton notched its seventh consecutive award.
Ford Remarketing congratulates ADESA Toronto for their first Reconditioning Excellence Award.
"Ford Sponsored Auction partnerships are important to us, and we thank them for their contribution to our overall success. With this support, Ford of Canada will continue to offer our customers an impressive selection of high quality, pre-owned vehicles," Collis concluded.