Ford Canada, Unifor new agreement expected to expedite parts delivery service to dealers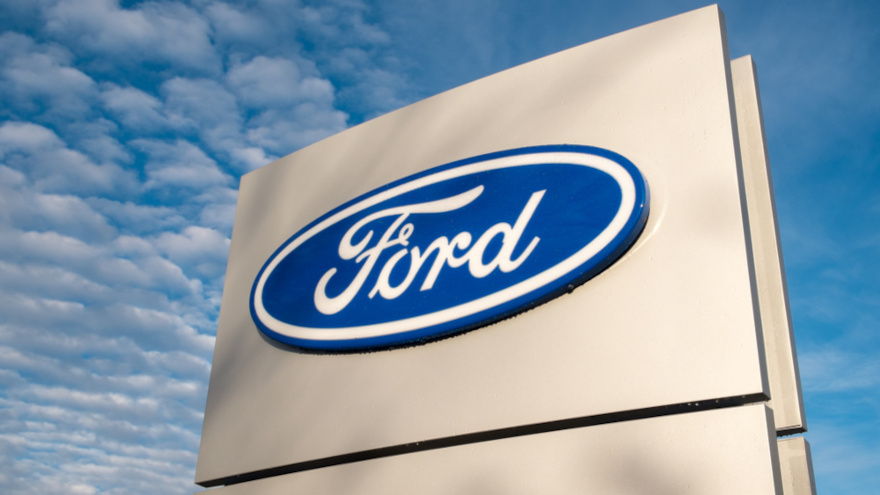 Ford Canada and Canadian auto worker union Unifor reached a new national labor agreement this past weekend, avoiding potential strikes by auto workers across the automaker's plants. Ford Canada leaders expressed the contract will ultimately improve parts delivery service to the OEM's more than 400 dealers.
The new contract includes wage increases, bonuses, additional paid time off, retirement enhancement, inflation protection provisions — and an expedited grow-in period for new hires.
The collective agreement was ratified on Sunday by employees, Ford Canada reported in a press release.
The newly ratified three-year collective agreement covers more than 5,600 workers at Ford facilities in Canada, Unifor reported. Unifor Ford members voted 54% in favor of the new tentative agreement.
"Our Unifor-represented autoworkers are the heart of Ford of Canada," said Bev Goodman, president and CEO, Ford of Canada, in the Ford press release. "This contract invests in our talented and dedicated employees, who remain consistently focused on the critical work of assembling our vehicles, building our engines and components, improving customer satisfaction, and expediting parts delivery service to our more than 400 dealers."
"Together, we are ensuring our Canadian operations continue to deliver with the skills, knowledge, and processes to compete and win," she said.
Ford said it is enhancing income maintenance and eligibility during the Oakville Electric Vehicle Centre (OEVC) retooling period, modernizing the workforce design to support the "EV future."
"Our bargaining team showed exceptional leadership and successfully pushed Ford of Canada on every front," said Unifor national president Lana Payne in the union's own press release.  "This contract will change lives in a profound way. It fundamentally transforms pension plans, provides protections during the EV transition and includes the highest wage increases in the history of Canadian auto bargaining."
The contract also covers new investment and increased capacity at Essex Engine Plant for the 7.3-litre engine in Windsor, Ontario.
Here are some of the key points for hourly employees, highlighted by Ford Canada:
—15% general wage increase over the life of the contract. This represents the biggest increase in Ford Canada history.
—$10,000 ratification bonus for full-time permanent employees, and $400 for temp workers
—Better retirement programs including a rise in pension benefit rates and increased contributions
—Cut back new hire wage progression period by 50%
Unifor provided this example to illustrate the wage increase: A Ford worker with one year seniority will move from $25.75 to $46.13 by the end of this three-year collective agreement — a wage increase of almost 80% in addition to a $10,000 bonus.
"We know this is a challenging time for all workers and this agreement tackles the affordability issues so many face today," said Ford master bargaining chair John D'Agnolo. "I'm so proud of what we've accomplished, and that the membership voted for a contract that will set a new standard for autoworkers for years to come."
Next up, Unifor said this week it will be focusing on General Motors for the next round of contract negotiations with the Detroit 3 automakers. Payne delivered the news via a video message to its members.
"We've got an incredibly strong pattern agreement at Ford that will serve us well over the coming years. Our job now is to negotiate that pattern in the form of a renewal collective agreement with General Motors and Stellantis," said Payne. "General Motors will be our next target company. Starting tomorrow (Sept. 26) Unifor will be at the table with GM."
Unifor's negotiations with GM cover approximately 4,300 workers at the St. Catharines Powertrain Plant, Oshawa Assembly Complex and Woodstock Parts Distribution Center.
Negotiations with GM were set to begin Tuesday.