Ford is 'target' for Canada's Unifor negotiations with Detroit 3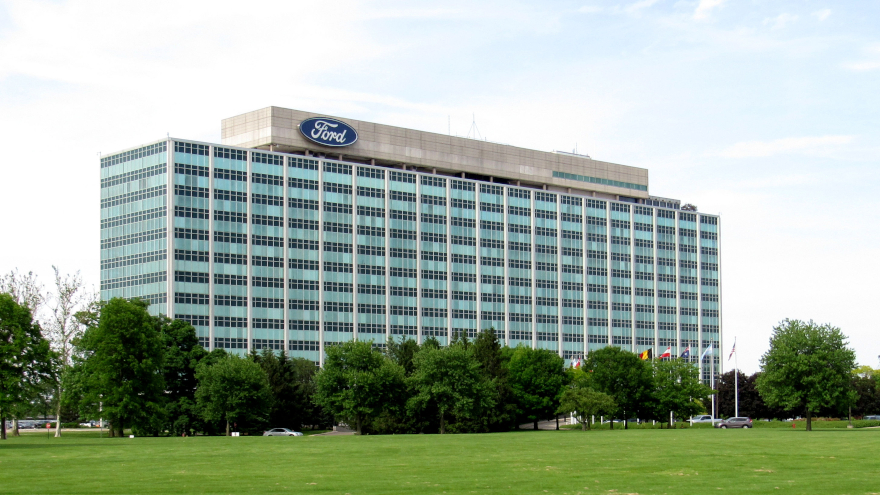 Late last week, Unifor selected Ford Motor Co. as the "target" for Detroit 3 negotiations in relation to pending auto strikes in Canada. Negotiations with Ford as the target automaker will set the pattern agreement for the process.
As to why Ford was selected, representatives from Unifor said Ford is situated to come to an agreement that will act as a template for future negotiations.
"Ford was selected as the target because we believe that the company is in the best position to reach an agreement that delivers on the needs of our members and sets a strong pattern for Canada's auto industry," Unifor national president Lana Payne said in a news release.  "These negotiations are about reaching an agreement that reflects the historic nature of the transition to electric vehicle manufacturing. That means setting the highest possible standards that protect the livelihoods and job security of all autoworkers now and in the future."
The union represents over 5,000 Ford members at the Oakville Assembly Plant, Annex Engine Plant, Essex Engine Plant, Bramalea and Paris Parts Distribution Centres, Casselman Parts Distribution Centre, Edmonton Parts Distribution Center, and office and clerical workers in Windsor and Bramalea.
John D'Agnolo, Unifor Ford master bargaining chair, said, "Our bargaining team is up to the monumental task of going first in these precedent-setting negotiations. Our membership is united behind us to negotiate a framework for improved pensions, wages, and issues related to the EV transition."
Unifor first opened negotiations with the Detroit 3 earlier this month. And announced two weeks ago, Unifor members at Ford, General Motors and Stellantis have delivered "overwhelming" support of strike mandates for the three automakers.
Now, the focus will be on negotiations with Ford in the lead up to the contract expiration of Sept. 18, to avoid potential auto worker strikes if an agreement is not reached.  Once again, a successful agreement with Ford — once reached and ratified — will set the pattern for contract terms and conditions with GM and Stellantis.
"Our strategy is about reaching the best possible deal and giving our bargaining teams the best possible conditions to have all of our members' key demands met whether they work for Ford, General Motors or Stellantis," said James Stewart, Unifor Stellantis master bargaining chair.
The Unifor team is working to create a deal with Ford that will set an "industry benchmark" that the other D3 will adhere to, as well.
"…We're ready to get the job done and target each company in the order that is most strategically advantageous to all of our members," said Jason Gale, Unifor General Motors master bargaining chair.
In total, Unifor is negotiating on behalf of 18,000 auto workers at Ford, GM and Stellantis in this round of bargaining.
Prior to the negotiation process, Unifor had released a set of 29 recommendations for governments and automakers for the future. The auto policy document — Navigating the Road Ahead: Rebuilding Canada's powerhouse auto sector — explores a strategy on how Canada can "redefine the auto industry." The report sets out five core pillars for development: growing domestic industry, managing the transition to net zero, enhancing the skills needed to succeed, creating high quality union jobs and advancing equity and inclusion.