The franchised car dealer pulse in Canada: Part I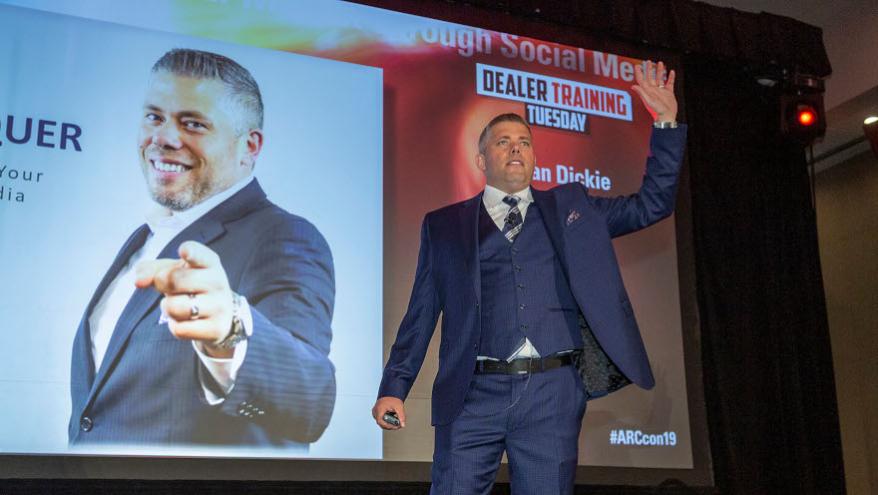 The auto retail world is changing at a rapid pace. It's hard to keep up. Connectivity and mobility trends. Subscription services. Digital retailing and more. The list goes on.
That's why Auto Remarketing Canada talked to a few experts across the Canadian auto industry — in marketing, dealer training and digital auto retailing — to offer insight and tips on topics like the biggest challenges and opportunities for franchised dealers, where to focus your marketing efforts, new technology to keep an eye on and more.
This is Part I of our two-part feature on this topic. It will focus on 2019's challenges and opportunities, and Part II delves further into marketing.
Starting with those challenges and opportunities, pretty much every Canadian franchised dealer knows it: new-vehicles sales volumes are on the decline after a record run.
That's what digital retailing company Motoinsight chief executive officer Andrew Tai told Auto Remarketing Canada when outlining the challenges — and opportunities — available to Canadian franchised auto dealers today.
As such, Tai said, "If franchised dealers want to keep growing, every incremental car they sell will have to come from increasing market share."
He explained, this is both a challenge and an opportunity.
"Dealerships that want to win must find ways to differentiate, and customer experience is the new battleground," said Tai.
"There is still a lot to be desired when you compare the process of buying a car to the seamless and digitally driven purchasing experiences we have come to take for granted from almost every other retail sector," he said.
Auto customers in the next few years may begin to expect that same "Amazon convenience" from your franchised auto retail store.
"As customer expectations and buying habits are evolving, the dealership experience needs to adapt as well," Tai said.
One of the big challenges dealers are facing is recruiting and retaining sales staff — a task that seems to be getting even more difficult as the performance-based sales structure of yesterday becomes less and less popular with younger generations.
As a result, Tai said, "The role of the traditional car salesperson will change. We see this as an opportunity though where digital retailing technology can help deliver better customer experience, but also make the dealership role more like an 'Apple Genius' and less like a traditional car salesperson."
Alan Dickie, of AlanDickie.com, and purveyor of the A.C.E. (Attitude, Conviction, Selling) sales philosophy, started his analysis of the importance of salespeople and staff in the dealership by offering the following analogy.
"If you are trying to build a house, you can have all of the wood, nails and hammers in the world, but if you do not have someone who can utilize those tools effectively and efficiently, you will be in no danger of building a home!" Dickie said.
Much, of course, is the same in a dealership.
"When you have a competent sales team, you must be able to rely on them to convert the opportunities that you drive to the store as well as fully understand and utilize all of the valuable tools that are at our disposal to ensure success," said Dickie.
In other words, it starts and ends with your people.
"I have witnessed time and time again that when the dealers I work with focus on the development of their people, the results are undeniable," Dickie said.
As for one challenge — or pain point — in the current franchised dealers' sales process, according to Dickie: time.
The process simply takes too long, he said.
"What many dealers are still missing is the fact that time is the currency of today's market. The method I teach with all of the dealers I do business with is that the process should be sixty minutes from the time you shake hands with your client until you're sitting down and payments are being finalized," Dickie said.
He explained that if most dealers were to take a look at their numbers, they would likely see a "glaringly obvious trend" — deals completed within 60 minutes (90 at the maximum) hold a drastically higher profit margin than deals that exceed these time limits.
"The attention spans of customers today are like no other time in history. The way you endear yourself to your clients is by delivering what they're looking for as clearly and efficiently as possible," he said.
This means focusing on offering the information that customers are going to be looking for — before they have to ask for it — when they arrive at your website.
This includes vehicle information, payment calculators, virtual builds, sales team contacts and more.
"Making this easy will not only keep potential clients on your site, it will also have them progress further in the process independently, which in turn makes the experience faster and more appealing for all involved," said Dickie.