Fuel-Efficient Vehicle Prices Falling Alongside Rates At The Pump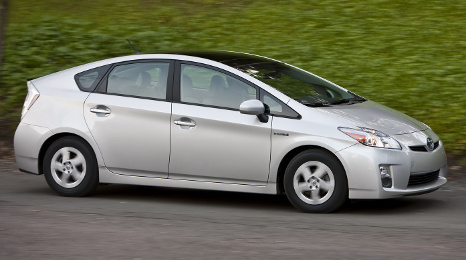 TORONTO -
As gas prices continue to drop, so are pricetags on more fuel-efficient used vehicles.
And after falling slightly over the course of the end of 2014, overall used-price drops are expected to escalate as the industry kicks off into the new year and supply begins to expand.
That's according to ALG's latest Industry Report, which predicts prices will drop by 0.5 percent over the course of January and February.
Geoff Helby, Canada regional director, partner development at ALG, reported, this price movement is much less negative than rates seen during this time last year, when residual declines came in at 1.3 percent.
That said, supply is expanding, and it's beginning to have an impact on used prices — as many dealers may be waiting for used prices to drop in the lanes.
"Used market supply is forecasted to rise in aggregate; on average this brings residuals down by -0.02 percent, though impacts by segment range from -0.3 percent to +0.4 percent," Helby said.
Supply movement is expected to impact most segments, though the results are varied.
"The subcompact utility segment displays the largest negative impact, at -0.3 percent, whereas microcars show the largest positive impact of 0.4 percent," Helby said.
Also playing a role in price movement has been the swiftly dropping fuel prices at the pump.
"Falling gas prices had a negative impact on fuel-efficient segments, while inefficient segments rose," Helby said, highlighting a trend seen over the course of this past November and December.
Much of the same is expected this time around, as oil rates continue to drop.
Over the course of this month and February, prices for subcompact prices are expected to drop by 1.1 percent, marking the largest predicted decline this time around.
The compact segment, another segment known for its fuel-efficiency, is predicted to follow with a decline of 0.8 percent, Helby reported.
The midsize cars wrap up the three segments expected to see larger-than-average residual declines, with a 0.7-percent drop.
On the other hand, the premium sport segment is expected to see a 0.2-percent increase in price as we inch closer toward warmer months.
Lastly, the premium performance segment and the premium subcompact segment are expected to stay consistent with rates seen in late 2014.