GM Canada calls on government to play role in auto innovation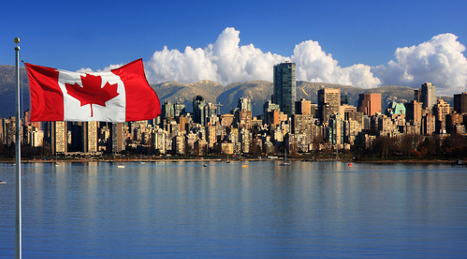 TORONTO -
At a recent speaking event at the Canadian Club in Toronto, GM Canada president and managing director Steve Carlisle stressed the importance of the changing automotive sector — think electric vehicles, autonomous cars, vehicle sharing, car connectivity and more.
Carlisle called on governments in Canada to "act quickly" to make sure they have a "purposeful role" in this evolving automotive landscape.
"No company, country or government owns this space, but we see that Canada has distinct advantages in mobile technology, engineering skills, applied research and a strong automotive history," said Carlisle. "As Canada prepares to invest billions in much needed urban transportation infrastructure, we need to understand how new automotive technologies and urban mobility approaches can increase infrastructure ROI, accelerate environmental benefits and anchor new high skilled Canadian jobs at the forefront of a new automotive innovation supply chain."
In an effort to make its mark in this arena, GM Canada also announced it is providing $1 million in support of the University of Waterloo's Engineering Faculty to fund a research chair in advanced materials. The automaker will also be sponsoring engineering student Capstone design projects involving software development, which it says is key to GM Canada's work on "the connected car."
Dean of Engineering Dr. Pearl Sullivan said, "Waterloo Engineering has a longstanding partnership with GM Canada. Their support of our 'Educating the Engineer of the Future' campaign allows us to collaborate further to advance innovations in automotive lightweighting and connectivity."
Carlisle also said that GM Canada will create an "innovation research outpost" within Waterloo's Communitech innovation research hub, focusing on urban mobility, car sharing and mobile apps.
"Communitech has developed a unique innovation ecosystem that allows enterprise companies and startups to collaborate and innovate together," said Communitech chief executive officer Iain Klugman. "General Motors Canada is a great addition to this ecosystem, as our startup and mid-sized companies will benefit from having access to a world class automotive company, while GM Canada will be exposed to new concepts, technologies and ways of thinking about opportunities in the automotive sector."
And this isn't the automaker's first foray into these research areas.
This past April, GM Canada announced it that has been awarded a new automotive research and development and innovation mandate at its Oshawa Engineering Center, which focused on fast emerging "connected car" and the development of new urban mobility solutions.
The company is currently working on hiring 100 new software engineers as part of the aforementioned mandate. The Engineering Center is currently working on the development of new "connected car" software, urban mobility solutions and innovation in the use of batteries, among other projects.
In the electric car market, GM already has three EVs for sale in Canada, including the country's best-selling plug-in vehicle, the Chevrolet Volt.
And in 2016, it will launch the all-electric Chevrolet Bolt, which touts a 320-kilometer battery range.