GM Canadian Leasing Volume Almost Triples in Q2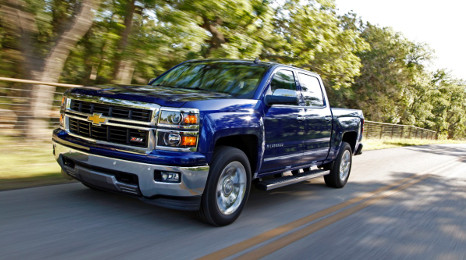 TORONTO -
Canadian performance stood out in General Motors Financial Co.'s second-quarter financial performance, with growth in both leasing volume and loan originations.
This may come as good news to the dealer community, as high lease rates means more used supply a few years down the road from now when those units make it into the auction lanes.
Dan Berce, GM Financial's president and chief executive officer, reported during the company's conference call to discuss Q2 results, "GM's penetration of Canadian lease has now exceeded the industry average."
This may bode well for the leasing market that had fallen off dramatically after the Great Recession hit in full force and credit dried up.
With an industry average lease penetration of 24 percent, GM's leasing penetration rose to 27.5 percent in the second quarter. Berce said this Q2 performance almost triples lease volume year-over-year for the company's performance in Canada.
"We are the exclusive lease provider for GM in Canada, so we were the driver of that increased lease penetration," Berce said.
Berce explained some of the factors behind the growth in leasing focus on expanding payment options for customer.
"Canada was strong, almost tripling the (lease) volume year over year. That, again as we talked about last quarter, was a function of great programs that were introduced by GM Canada as well as our introduction of a bi-monthly payment program, which has been really well accepted by the consumer in Canada," Berce shared.
In the U.S. and Canada, the company originated a bit more than $1.5 billion of leases during the quarter.
"For the first time that about equaled our loan origination volume in the quarter," Berce said.
From a credit standpoint, company execs said the lease portfolio in the U.S. and Canada shows very little delinquency activity.
"Both in the US and Canada, is predominantly prime and our credit results reflect that profile," Berce added.
Commercial lending in the U.S. and Canada is not performing quite as well, Berce said during the call.
"We continue here the slow growth in this business. We are up to now 367 dealers in the U.S. and Canada, a book now of about $2.4 billion of mostly floor plan loans at 88 percent of the portfolio. The bulk of it is dealer loans on either real estate or working capital," he said.
That said, GM Financial expects the commercial business to ramp up during the remainder of 2014 and into 2015.
"As we have said repeatedly, dealers do like to place their business with a lender from prime, subprime lease and commercial at a one-stop shop," Berce said. "With our introduction now of prime lending in the US, we do have a complete suite of products that we will be rolling out and this should help traction in our commercial lending business."