Golf tournament again honors Ward's memory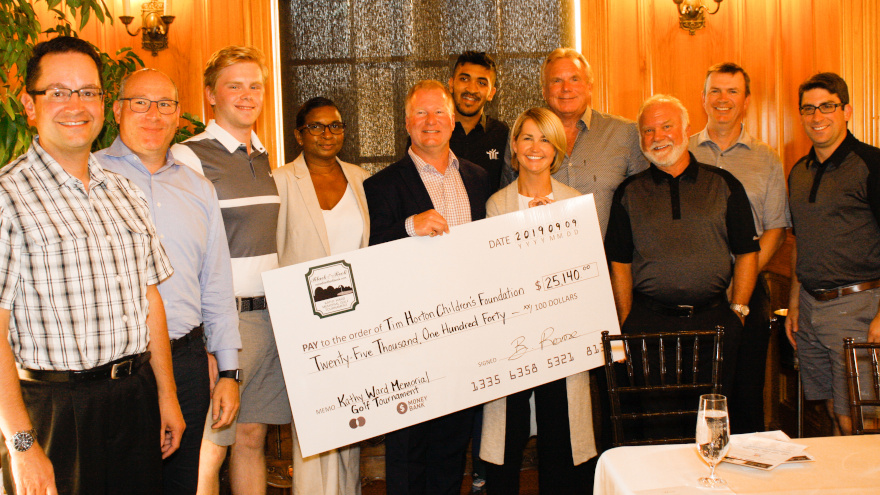 MARKHAM, Ontario -
The mission of the Tim Horton Children's Foundation is to "foster the strengths within youth to achieve their full potential and empower them to pursue a life without limits."
The 22nd Canadian Black Book Kathy Ward Memorial Golf tournament, which took place on Monday, supported that mission by raising more than $25,140 for the foundation. Before losing her battle with cancer in 2017, long-time Canadian Black Book chief executive officer Ward was passionate about the foundation.
At the Magna Golf Club in Aurora, Ontario on Monday, 116 auto industry participants teed off for the tournament, and Canadian Black Book president Brad Rome said Ward would have been pleased with the event.
"Kathy would be so proud to know her legacy continues to raise substantial funds to help send less fortunate children to camp," Rome said in a news release. "She would be so grateful to see this tournament sell out year after year, with participants from across the industry she loved, who are so willing to contribute to such a great cause."
Originally, Ward set a goal of sending 1,000 children to camp. For each child, the cost to attend a Tim Horton Children's Foundation camp is approximately $1,000.
"It is so amazing that we are so close to three quarters of the way to meeting Kathy's ultimate goal," Rome said.
At the scramble format tournament, Dave Forrest, Boyd Mickle, Yasushi Enami and Don Durst from Subaru Canada (with Brad Rome) won with a score of 13 under par.
After near monsoon conditions at last September's tournament — which was when the event was renamed after Ward — this year's event took place under sunny skies. Golfers participated in activities such as the RBC golf ball cannon and a putting challenge.
As was the case in previous tournaments, four Canadian financial institutions were partner sponsors of the event: Bank of Montreal, Royal Bank of Canada, Scotiabank and TD Canada Trust.