Groupe Park Avenue acquires 2nd Mercedes-Benz franchise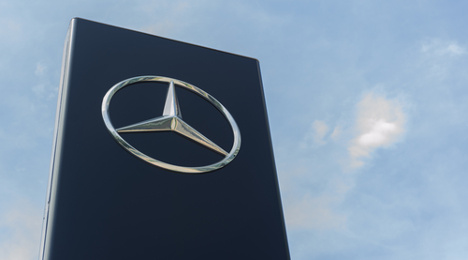 TORONTO -
Mercedes-Benz Canada recently announced that Groupe Park Avenue automobile consortium acquired Mercedes-Benz de Quebec, the dealer group's second Mercedes-Benz franchise purchase.
Groupe Park Avenue acquired its Silver Star Montreal dealership just last year.
The group purchased Mercedes-Benz de Quebec from Chatel Automobiles Ltee, which operated the dealership for almost six decades.
Maurice Parent, owner of Chatel Automobiles Ltee, moved the dealership to its current location in 1974.
"We are fortunate to be taking on a dealership with a proven track record — Maurice and his team deserve our recognition and our gratitude. They are starting us off on the strongest possible footing as we undertake further expansion in a competitive market," Groupe Park Avenue president and chief executive officer Norman Hebert said in a news release.
"A well-respected presence in the community, a solid team in place and the brand's unprecedented successes in this market made acquiring Mercedes-Benz de Quebec a sound business decision for Groupe Park Avenue."
The Mercedes-Benz dealer recognition program has recognized Parent as a "Star Dealer" 15 times. Parent began selling the Mercedes-Benz brand in the mid-1960s, according to Mercedes-Benz Canada.
"Mercedes-Benz Canada welcomed Norman Hebert to the dealer network last year, when Groupe Park Avenue acquired Silver Star Montreal. Since then, the dealership's success is a testament to the skill and expertise of Norman and his team," Mercedes-Benz Canada president and chief executive officer Brian Fulton said in the release.
"I'd also like to take a moment to acknowledge the important legacy Maurice Parent has built over the past sixty years. His hard work and unwavering dedication to the brand have been truly remarkable. He has been a real credit to this organization, a true pioneer, and Mercedes-Benz Canada's other dealers join me in wishing him all the best," he said.
There will be no significant staff changes at Mercedes-Benz de Quebec, according to Mercedes-Benz Canada.
Tommy Caron, the dealership's general manager, will continue to manage the dealership.