Groupe Park Avenue partners with Jim Pattison Lease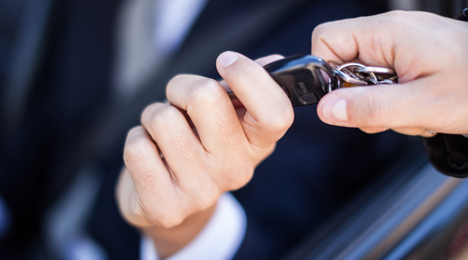 MONTREAL -
Two huge names in the vehicle leasing business in Canada have joined forces.
Groupe Park Avenue announced this week a joint venture partnership with Vancouver-based fleet management company Jim Pattison Lease.
Through the new partnership Jim Pattison will become a lead partner in Montreal-Based Location Group Park Avenue, which is one of the largest in-house leasing businesses in Quebec.
The companies explained the joint venture will be led by Jim Pattison Lease, along with the support of management at Location Group Park Avenue — which will now be officially known as Location Park Avenue — Jim Pattison Inc.
The partnership will form the second largest in-house leasing business in Quebec, with approximately 4,100 leased and managed vehicles.
Financial terms of the new partnership were not disclosed.
Norman E. Hebert, president and chief executive officer of Groupe Park Avenue, said, "Jim Pattison is an ideal Canadian partner for Groupe Park Avenue, sharing the same strong entrepreneurial values and commitment to customer service. Thanks to this partnership, we can now focus on continuing to grow our retail automotive business organically and through strategic acquisitions, while ensuring that our corporate leasing business flourishes and stays 100 percent. Canadian-owned."
The company explained customers of Location Park Avenue will now benefit from Jim Pattison Lease's national presence and enhanced fleet support and service programs.
"This is an exciting opportunity for our company and thanks to Location Park Avenue's established presence, strong team of employees and market know-how, Jim Pattison Lease can leverage its national scale and fleet programs to successfully grow our presence in the Quebec market," said Steve Akazawa, president of Jim Pattison Lease.
"We look forward to supporting current and prospective customers, maintaining the same levels of excellent customer service as well as providing Quebec businesses with access to an enhanced product offering," he added.
Group Park Avenue was founded over 55 years ago and employs about 750 people in Quebec, while Jim Pattison Lease is Canada's largest privately-owned fleet management and leasing company with over 29,000 leased and managed vehicles across the country.