Groupe Park Avenue Prepares for Next Phase of Growth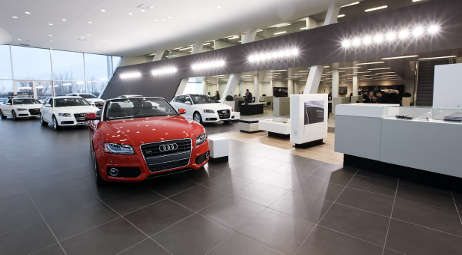 MONTREAL -
In the upcoming issue of Auto Remarketing Canada Digital Magazine — set to be released this coming Tuesday — we showcase some of the country's oldest, biggest and most influential dealer groups.
One of these leaders in the industry is Groupe Park Avenue, who touts 18 franchises in Montreal and Vancouver.
But they aren't done expanding yet.
In fact, Normand Hebert, president and chief executive officer of the dealer group, told Auto Remarketing Canada the company is preparing for "its next phase of growth."
Since the family-owned business opened its first store in 1959 — a General Motors dealership on Park Avenue in downtown Montreal — the dealer group has evolved into a group of import franchises that sell over 13,000 used and new cars per year.
Hebert explained though the company has had a few acquisitions over the past few years, most of their growth has been through open-point deals.
"The next phase of our growth is through acquisitions, and we hope to grow by five to eight stores in the next five years, generally in the Quebec marketplace," Hebert said.
As the company has grown in size in Montreal and diversified its import product portfolio, Herbert shared the dealer group's centralized location wasn't an accident.
"Having many stores in one location allows our customers to grow with us as their automotive needs change and evolve," he said.
The company is preparing for its next phase of growth, and Hebert said, "We already have an infrastructure in place for shared services for our new stores, be it HR, IT, Web and some marketing — so we are ready for this next step."
When asked whether or not the dealer group would consider adding new brands to its lineup, Hebert said it was a definite possibility, though they want to grow their current franchise store count, as well.
"There are some gaps in our product portfolio, so there are opportunities if they come our way, and we would like to fill in those gaps," Hebert said. "But, obviously we would like to add to the brands we already have, as well."
Sales Soar Above Market Average
And it seems the dealer group is well positioned for growth, as Herbert pointed out they are well-above market averages when it comes to sales.
"We are very excited about our year in a market that is down about 4 percent in Quebec. Our retail sales at the end of May were up 12 percent, and in June, our showroom rides have been up over 40 percent. We will see how that shakes out in terms of delivery," Herbert said. "We will probably finish the month of July with retail sales north of 15 percent in a market that's down 4 percent. We are very pleased with our performance."
While new-car sales are up close to 15 percent compared to 2013 rates, used sales for the dealer group are soaring, as well.
When Auto Remarketing Canada chatted with company management in late June, Groupe Park Avenue expected to close out the month with used sales up by 10 percent.
Editor's Note: See the upcoming Leader Dealer Groups of Canada issue of Auto Remarketing Canada Digital Magazine. The issue is set to be released this Friday and will offer insight, best practices and more from the nation's top dealers.