Growing Number of Shoppers to Buy Used Instead of New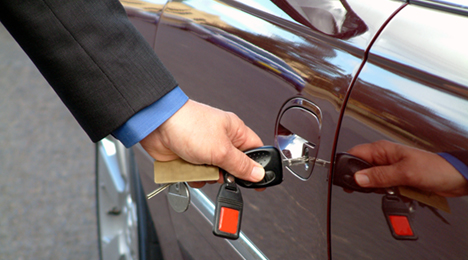 NEW YORK -
The latest report from IBISWorld and findings from Equifax Canada released this week covered what appears to be a rosy future for the used-car industry, as analysts predict strong growth in the Canadian automotive industry and report more consumers turning to the used-vehicle industry for their next car purchase.
According to The Used Car Dealers in Canada Industry Market Research Report from IBIS World, though the used-car dealers industry experienced "volatile conditions" in the early parts of the five years leading up to 2014, "the industry has since shifted gears and taken off at full speed."
The report also explains more shoppers might be headed to the used lots, as more price-sensitive consumers are increasingly preferring used vehicles over new ones.
According to the report, consumers negatively affected by the economic downturn held on to their old vehicles in 2009, but began re-entering the market in 2010 — and demand has been growing since then.
Interestingly, the report explained the economic downturn helped to push more shoppers into the used-car market.
"Beginning in 2010, however, the economy began to improve and consumer spending began to rise again. Moreover, consumers, still wary of the economic climate, increasingly opted to purchase used vehicles over new ones, helping to boost sales," IBISWorld officials explained.
And this renewed demand has remained consistent, the company said, and revenue for used-car dealers in Canada is expected to jump up this year and continue growing over the next few years into 2019.
"Rising demand for used vehicles, particularly for vehicles 5 years and older, is anticipated to drive growth prospects," said IBISWorld industry analyst Brandon Ruiz.
Equifax Canada is also forecasting strong growth in the Canadian auto sector, announcing good news this week from the finance side of the business.
"Auto loan inquiries and debt continue to increase, continuing along the record setting pace of 2013," explained George Staikos, the commercial sales and automotive segment leader for Equifax Canada. "It's a clear indication that Canadians are buying cars at a record pace and we see no signs of that slowing down in 2014."
Leasing rates are also increasing, which bodes well for used-car supply in the future.
In the fourth quarter, demand in auto credit increased by 9 percent, mainly driven by Western Canada and Ontario, according to Equifax Canada.
Growth is attributed primarily to an increase in lease financing as well as availability of long-term financing.
"While the auto sector is still active and showing great financial potential, the increase in lease financing is of interest," adds Staikos. "It is a sign that captive financial arms of the manufacturers are willing to combat the attractive low payment terms of longer term loan financing offered by financial institutions."