Happy Holidays From AR Canada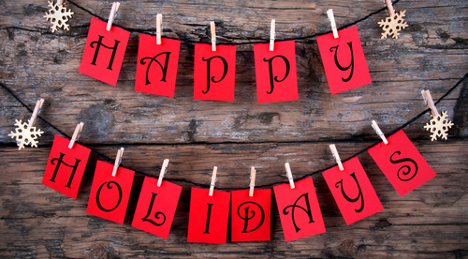 CARY, N.C. -
The entire team at Auto Remarketing Canada and Cherokee Media Group wish our readers and industry partners a happy holiday season and best wishes for the new year.
This will be the last Auto Remarketing Canada e-newsletter until we turn a new leaf into 2015.
We will be taking a holiday break, but expect news from Auto Remarketing Canada to begin flowing again by Jan. 2 to continue providing our readers with breaking news and analysis from the remarketing industry.
The Auto Remarketing Canada team also wants to take the time to thank our readers, advertisers and industry partners for their support, interest, readership and feedback throughout 2015.
As we continue to grow the Auto Remarketing Canada publications and conferences, readership involvement is crucial and much appreciated.
Auto Remarketing Canada will hit the ground running in 2015, and stay tuned for our inaugural "CPO Stars and Certified Trends" digital magazine issue set to launch in late January.
We will also be gearing up for our the annual Auto Remarketing Canada conference to be held April 20-21 in Toronto at the Westin Harbour Castle. Be on the lookout for news and updates covering this industry leading remarketing conference.
Happy Holidays and Best Wishes for 2015,
Sarah Rubenoff,
Editor, Auto Remarketing Canada