HGreg Group sets sights on nationwide presence in Canada and US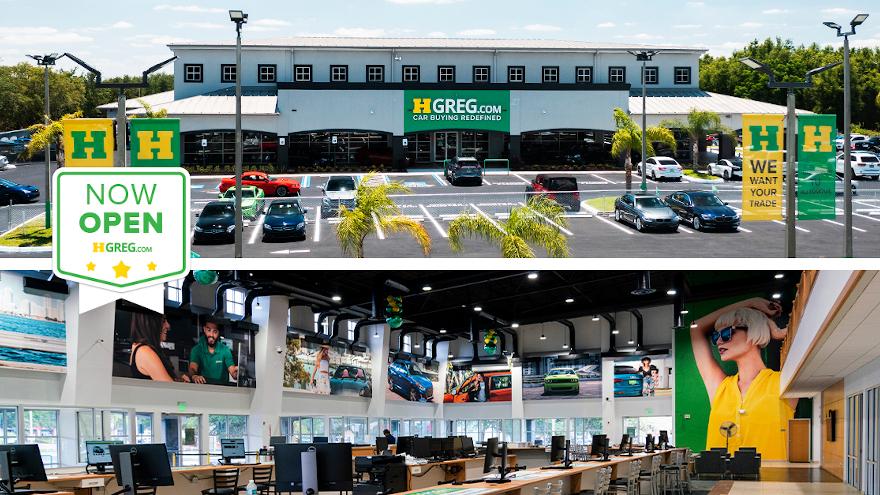 HGreg Group, which operates new- and used-car dealerships in Canada and the United States, has set its sights on creating nationwide presence in each country within a "few years," said its top executive.
"We'll be opening new store fronts and fulfillment centers in both the U.S. and Canada markets in the next few years," said John Hairabedian, 29-year-old president and chief executive officer of HGreg Group, during a telephone interview in late August.
"Our goal is to become a nationwide retailer in both countries," he added.
Hairabedian said growth has been part of the company's strategy since it was founded in 1993 in Canada. It expanded into the U.S. in 2009.
Just this year, the group opened HGreg.com Miami, a used car dealership in Miami, and HGreg.com Tampa, a used-car dealership and fulfilment center in Brandon, Fla., as part of its U.S. strategy.
It also acquired what is now HGreg Nissan Buena Park, in Buena Park, Calif., and HGreg Nissan Puente Hills, in City of Industry, Calif., this year.
Currently, the company's U.S. dealerships are in Florida and California. Hairabedian declined to identify which new markets the company would enter or when.
"We've always grown since we were founded and that's not going to stop," he said. "We're really excited about entering new markets and you'll definitely be hearing more about the markets."
HGreg Group operates seven used-car dealerships and five new-car dealerships in the U.S. as HGreg.com stores. In Canada, it operates 10 used-car dealerships and 10 new-car dealerships as HGregoire stores.
Though he would not disclose the privately-held group's sales figures, there are some public indications of its success.
Nissan top sellers, U.S. and Canada
The company operates dealerships that have been recognized this year to be among Nissan's top-selling outlets in both the U.S. and Canada.
They are HGregoire Chomedey Nissan in Laval, Quebec, in Canada and HGreg Nissan Kendall, in Palmetto Bay, Fla., in the U.S.
Hairabedian said HGreg Group's success in both countries is the result of its processes, its people, and its investment in technology and innovation.
For example, the company uses its own proprietary technology to purchase, manage, price and appraise inventory, he said. In turn, that helps create a superior customer experience that is universal throughout the company, no matter the country, no matter the dealership, he said.
Those elements enable the group to sell its value proposition, which among other things includes no-haggling pricing on pre-owned cars, a willingness to buy customers' vehicles even when customers don't buy a vehicle from the dealership and quality standards for used vehicles that are "very, very similar" in both countries, according to Hairabedian.
Value proposition is the product
"The way to look at it is HGreg's product is its value proposition and experience, not the cars," he said.
"When you think about HGreg conceptionally, whether you go in an HGreg store in Canada or one in the U.S., you're greeted the same way, the product you take has the same quality standards across the board," he said.
"The process is the same, the same great no haggle experience you get in Canada is the same as you get in the U.S. Your ability to sell your car to HGreg without having to buy one is the same in both countries. The framework of how the businesses work and operate are the same."
That said, there are distinct differences between the two markets, he said.
For example, in Canada, buyers who finance vehicles cannot buy a vehicle and take possession the same day, because of lending laws, Hairabedian said.
Conversely, in the U.S., almost all HGreg.com in-person sales include delivery and are completed the same day, he added.
Canada, US are good markets
Another difference he's noticed is that in Canada, average vehicle selling prices are generally lower than average selling prices in U.S. Though SUVs are popular with Canadians, they tend to buy more cars than Americans, who are heavily into pickups and SUVs which tend to be bigger and more expensive.
"Both Canada and the U.S. are very good markets for us," he said.
Also this year, HGreg Group stores began accepting Bitcoin cryptocurrency as payment in its stores.
Hairabedian said it was a decision based solely on customer demand.
"Customers asked if this is something we would accept. We listened and we created the processes and technology to be able to accommodate them," he said.
"We've been pleasantly surprised at the number of customers paying with cryptocurrency, so yes, a good amount of people are buying cars with Bitcoin."