HGrégoire continues to grow, innovate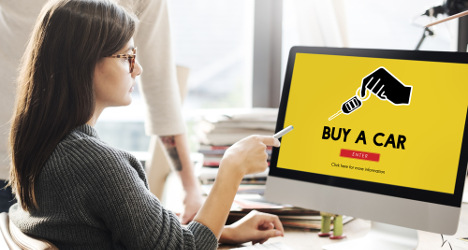 ST-EUSTACHE, Quebec -
Change is in the air for HGrégoire.
With John Hairabedian now at the helm of the company his father, Greg, founded more than 25 years ago, HGrégoire has embarked upon a total revamp of its business approach and launched a fully integrated, online transactional platform.
The company's revamped website aims to facilitate today's shopping habits, where store visits become an extension of — or the conclusion of — the online experience.
The website features a "magnifying glass" tool to inspect every angle of the vehicle via a high-quality 360-degree image. At HGrégoire, interactivity is a top priority: Potential buyers on its site can chat in real time with online customer service representatives — aka "customer satisfaction agents" — who are trained to answer questions on the spot.
Also, contrary to the traditional practice of sending car buyers to the dealer for complete details, HGrégoire.com immediately provides customers with relevant information, a look at a vehicle's complete history and an easy way to schedule appointments, encouraging them only to go to a store and test drive the car.
"After studying the consumption habits of our customers who prefer to first shop online, we adapted to their needs, offering a user-friendly digital platform, along with friendly, professional service on the floor," said Fady Bouras, vice president of operations. "The customer experience is now so well integrated into our culture that consumers cannot help but respond very favorably to this approach."
This summer HGrégoire acquired two new-car dealerships: Hyundai in Vaudreuil and Chrysler in St-Jérôme. These acquisitions, along with the three Nissan new car dealerships HGrégoire already owns, bring the company's total number of superstores to 17 in North America.
HGrégoire touts itself as the first and only dealership open seven days a week, with the largest inventory of pre-owned vehicles in Canada.
John Hairabedian was named Auto Remarketing Canada's Independent Dealer of the Year this spring.