Honda and Acura Come Out on Top in ALG's 2014 Canadian Residual Value Awards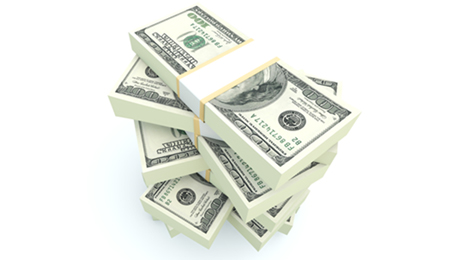 TORONTO -
ALG announced this week at the Canadian International Auto Show the winners of its sixth annual Canadian Residual Value Awards.
Toyota vehicles led the pack with the most segment awards, but Honda and Acura once again earned top awards for best Mainstream Brand and Premium Brand for retention, respectively.
This is the second consecutive year the manufacturer received the highest awards from ALG.
"Residual value is important to auto manufacturers, dealers and fleet managers, finance companies and, especially, consumers – essentially everyone who buys and sells cars and trucks," says Larry Dominique, president of ALG. "Since 1981 in Canada, ALG has annually scrutinized reams of data pertaining to vehicle quality, durability and brand desirability to produce the most thorough, accurate indicator of vehicle value in the industry."
ALG also honored the vehicles in 24 segments that are forecast to retain the highest percentage of MSRP after a three-year period for Premium brands and a four-year period for Mainstream brands.
Toyota and Lexus notched 10 of the 24 segment awards.
The company's awards ranged from Alternative Fuel Vehicle (Prius c) to Premium Fullsize Utility (Lexus LX 570).
Among other award highlights, the Kia Soul notched the first Canadian Residual Value Award for the automaker, with its win for the Kia Soul in the Subcompact Utility Vehicle category.
The Kia Soul, plus the Mazda3, Nissan Rogue, Nissan Versa and Toyota Highlander are all-new models to the list, each of which took top spots in their respective Mainstream segments.
In the Premium categories, the all-new BMW 4 Series received the award in the Premium Midsize Car segment, while the redesigned Mercedes-Benz S-Class ranked first in the Premium Executive Car segment.
Lastly, the Corvette achieved top status in the Premium Sports Car segment.
"Five years ago, ALG began honoring the vehicles that best maintain their value in the Canadian marketplace," says Geoff Helby, Canada regional director for ALG. "Congratulations to Honda, which, in a year with only one new model launch, used solid fundamentals to earn its second consecutive Mainstream Brand award. And congratulations to Acura, which earned its second straight Premium Brand Award by offering one of the best premium value equations in Canada."
A full recap of the sixth annual 2014 Canadian Residual Value Awards from ALG is available here.