Honda Canada Launches Airbag Safety Campaign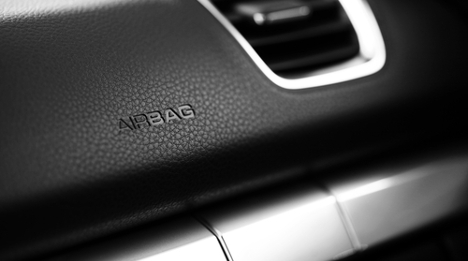 MARKHAM, Ontario -
Honda Canada Inc. announced this week it is launching a Safety Improvement Campaign in Canada to replace the driver's front airbag inflator in certain 2001 through 2010 Honda and Acura vehicles.
The airbags in question were designed by Takata, and contain inflators that may rupture under intense pressure and have been the subject of 8 million recalls in the U.S. and an estimated 400,000 in Canada.
The new Honda campaign will cover approximately 700,000 vehicles in Canada, and owners will be notified by mail and requested to bring their cars to an authorized Honda/Acura dealer for replacement of the affected part.
Though initial concern for the airbags erupting was tied to regions of high temperature and high absolute humidity, Honda explained this latest action is to address the concerns of customers living outside these areas, "thereby supporting the ongoing investigation into this issue currently underway in the United States."
To data, Honda Canada is not aware of any reported claims of injuries or deaths in Canada relating to a ruptured airbag inflator of any Takata produced airbag in a Honda or Acura vehicle, though the Takata airbags in question have proved dangerous in other vehicles and have been linked to five deaths.
And automakers aren't the only ones reacting to the Takata airbag proceedings — the Merchant Law Group announced it is launching Canada-wide class action litigation in Ontario and Saskatchewan regarding the defective airbags just this week.
The affected Canadian models are as follows (certain specific vehicles only):
2001-2007 Honda Accord with 4-cylinder engines
2001-2002 Honda Accord with V6 engines
2001-2005 Honda Civic
2002-2006 Honda CR-V
2003-2010 Honda Element
2002-2004 Honda Odyssey
2003-2007 Honda Pilot
2006 Honda Ridgeline
2003-2006 Acura MDX
2002-2003 Acura TL
2002 Acura CL