Honda Canada Recalls Over 1K 2014 Odysseys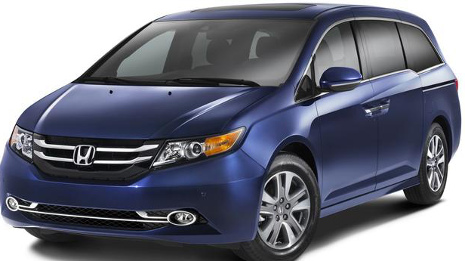 MARKHAM, Ontario -
Honda announced this week it is recalling 1,501 2014-model-year Odyssey vehicles in Canada to repair the electrical coupler — a component in the passenger side curtain airbag system.
"During assembly of the electrical coupler for the passenger side curtain airbag, the shorting terminal, which is used to prevent deployment of the airbag before it is assembled into the vehicle, may have been damaged," Honda officials said in the recall statement released Tuesday.
The damaged shorting terminal may cause the Supplemental Restraint System (SRS) indicator to illuminate as well as prohibit the side curtain airbag from deploying during a crash, increasing the risk of injury.
That said, no crashes or injuries have been reported related to this issue, as of yet. The corrections will be made free of charge.
Mailed notification to customers will begin in May.
In addition to contacting customers by mail, owners of these vehicles will be able to determine if their vehicles require repair by going to www.honda.ca/recalls or by calling 1-888-9HONDA9.