Hoping to ease 'extenuating circumstances,' Porsche extends new-car warranty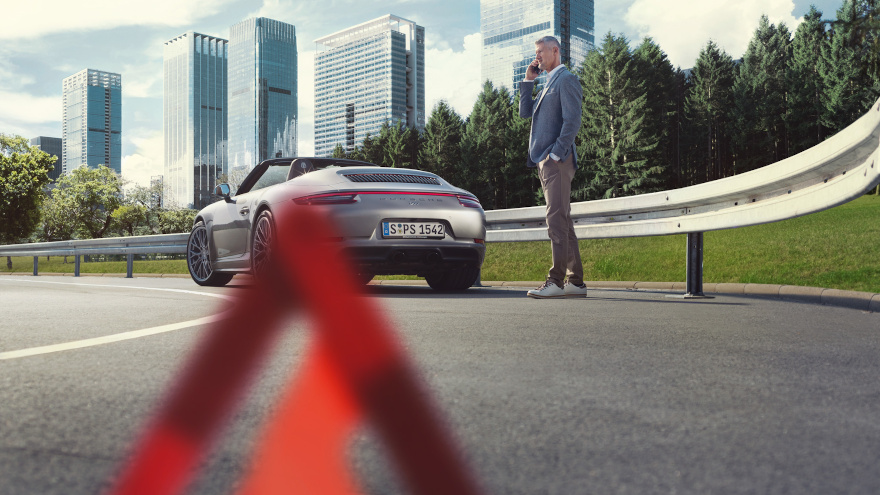 TORONTO -
Stating it was taking the action because of "greatly restricted business" at many Porsche centers that has taken place recently, the luxury automaker is extending the new-car warranty by three months for all vehicles with a new-car warranty expiring between March 1 and May 31 of this year.
The automaker said the measure is free of charge for customers.
Porsche will calculate the new expiration date for the warranty from the end of the current period. For example, if the new-car warranty expires on March 20, the extension will apply for a further three months until June 20.
Starting on the day the car is delivered to the customer, the new-car warranty in Canada is valid for four years. The Porsche Approved for pre-owned vehicles covers a period of two years. Customers can make warranty claims at any authorized Porsche center in Canada.
Porsche Financial Services Canada, or PFSC, also said it is working to finance the mobility needs of its customers with the following offerings:
— Lease-end extensions: To give customers peace of mind that their mobility needs are secured, PFSC is offering up to a six-month extension on lease contracts, for all requests received through May 31. That is four months longer than the regular extension period.
— Payment deferrals: PFSC, in addition to the longer lease extensions, will consider payment deferrals on a case-by-case basis on lease and retail contracts. Most payment deferrals are 30 to 60 days based on individual need. Porsche said that was beneficial to customers during the 2008 financial crisis.
— Porsche Lease Payment Waiver Program: Macan and Cayenne customers have the option to waive their first two monthly lease payments, inclusive of taxes up to a maximum of $1,500 per month on Macan and $1,700 per month on Cayenne models. The limited-time program is available for all new model-year 2019 and model-year 2020 Macan and Cayenne models, on lease contracts dated May 1 to June 30, 2020.
— Porsche Retail Payment Deferral Program: PFSC is offering a four-month payment deferral program for new and certified pre-owned vehicles, on retail finance contracts dated May 1 to June 30.
"We understand that recent events may have caused extenuating circumstances for some of our customers," Porsche Cars Canada, Ltd. president and chief executive officer Marc Ouayoun said in a news release.
Ouayoun continued, "As such, we wanted to offer the benefit of added flexibility so that they have the option to focus on other priorities."
In other news, Porsche Cars Canada extended its Roadside Assistance services to the approximately 535,000 hospital front-line workers nationwide.
Services rendered under the Porsche Roadside Assistance Program include battery jump-start, flat tire assistance, emergency fuel delivery, and towing to the closest repair facility up to a distance of 80 km.
The company said it was implementing the extension to assist the doctors, nurses, and respiratory therapists across Canada, who might be experiencing a roadside event, until May 31. The extension takes place regardless of the brand of vehicle they drive.
"We are pleased to further extend this program to recognize more of the people that are making a difference," Ouayoun said.
Ouayoun continued, "With this small gesture, we are offering to lend a helping hand in case of a roadside incident to some of those who bring a sizeable contribution across the country."