Hyundai Auto Canada Chooses Xtime For Service Scheduling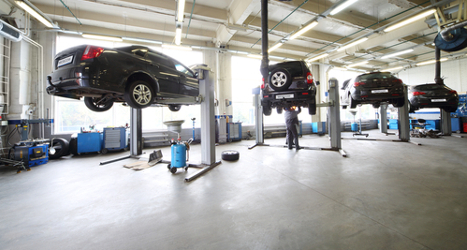 REDWOOD CITY, Calif. -
Hyundai Auto Canada has chosen customer retention solutions company Xtime as its exclusive online service scheduling provider.
The automaker reported the integration is designed to help dealers attract and retain service customers.
"Hyundai has a long history of adopting the latest technology and bringing it to consumers, and this is an extension of that commitment," said Annie Deslauriers, director of customer services at Hyundai Auto Canada Corp. "By offering our customers the ability to schedule their vehicle service online, on their own time, Hyundai dealers are standing-out from the competition with this modern premium approach.
"Xtime's system is a proven resource that simultaneously boosts dealer business and customer satisfaction."
Xtimes Scheduling 7 program will now power the Hyundai Car Care Scheduling platform, and vehicle owners will have the ability to schedule appointments from any desktop or mobile phone.
Customers can also pick appointment times based on service adviser, sync appointments to their personal calendars and receive text and email reminders.
And the dealership interface allows quick access to vehicle and customer history.
"A great service experience doubles repurchase loyalty, and the key to improving the ownership experience is Xtime," said Xtime president Neal East. "Xtime's goal is to help dealers build more value and convenience at every customer touch point while retaining trust between the dealership and car owners. We're thrilled that Hyundai Canada embraces these tenets and have chosen Xtime as its technology partner."
Xtime can also be used by Hyundai Dealers for the following tasks:
DMS Integration: Xtime offers certified, bi-directional integration with dealer management systems (DMS) from CDK Global, Reynolds & Reynolds, Serti and more. Appointments booked through Xtime's platform will appear in the DMS, keeping customer records updated at all times.

Digital Service Menus: Online and easy-to-read menus provide manufacturer-recommended and dealer-preferred maintenance schedules based on vehicle identification number (VIN), allowing customers to be more confident in dealer service departments through increased transparency.

Recall Integration: Consumers, dealership staff and call center agents can add VIN-associated open service campaigns to the appointment scheduling process.