Hyundai Canada Launches New Dealership Certification Program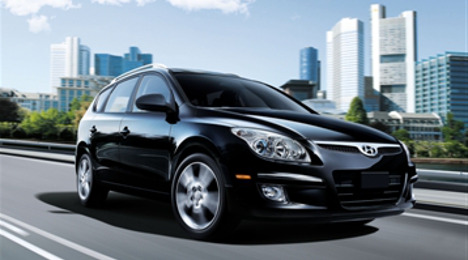 MARKHAM, Ontario -
Hyundai Auto Canada Corp. has announced a new Signature Certification Program for dealerships in an effort to ramp up the traditional sales and service processes in Hyundai stores across the nation.
The company shared the new program is aimed at differentiating certified dealers from the competition.
First introduced by Hyundai Auto Canada's president and chief executive officer Don Romano at the recent National Hyundai Dealer Meeting, the exec explained the program is a part of a cultural shift at the company, putting more emphasis on the customer's needs.
"If we are going to differentiate ourselves, we need to become more aware of what our customers want, and exceed their expectations during what we are calling our 'moments of truth'," said Romano, who filled the position of CEO this past spring. "These moments are those critical points of interaction with the Hyundai brand, and Hyundai dealerships, when customers invest a high amount of their time shopping our products."
Here's how the new certification program will work.
To design the new program, Hyundai commissioned J.D. Power, to help develop the parameters and outline through a market study.
The assessment phase is currently in process, and automotive retail coaches are conducting market studies and analyzing customer feedback. The company explained the certification approach will be customized for each dealership.
This feedback — which is expected to better define customer expectations — will then serve as a basis for Hyundai Signature Standards
"Training will be adapted to the unique needs of each dealer, delivering in-store coaching visits to provide concrete measures for improvement," company officials said.
The J.D. Power evaluation results are expected to be complete in early 2015, and will serve to measure dealership improvements and see how they line up with the customer expectations identified in the market study.
Dealerships meeting the program's exacting standards will be certified as Hyundai Signature Certified Dealers.
And this isn't the only initiative the company is launching, but it is only one of a process of continuous improvement, the company says.
For example, the newly established District Customer Service Managers as Hyundai Canada will play a large role in the company's work to exceed customer expectations, as well.