IARA Presents 2015 Remarketer of the Year Award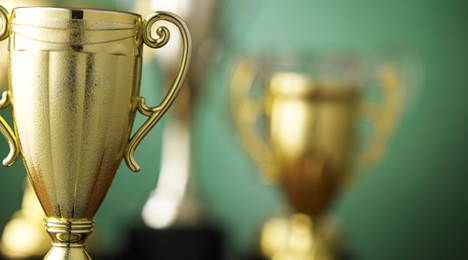 TORONTO -
The International Automotive Remarketers Alliance (IARA) presented the 2015 Remarketer Of The Year Award to a deserving veteran of the industry this afternoon at the Auto Remarketing Canada Conference in Toronto.
This year's recipient is Gerry Corcoran, remarketing manager at Jim Pattison Lease.
Alex Johnston, head of remarketing for Canadian Dealer Lease Services Inc., presented the award on behalf of the IARA's Canadian Committee.
Johnston, a former IARA Remarketing Icon Industry Award winner, is currently the chair of the IARA's Canadian Industry Recognition and Awards Committee.
"In presenting Gerry Corcoran with the 2015 Remarketer of the Year award, the IARA Canadian Committee would like to recognize and congratulate him on his tireless efforts to promote and bring greater advancements in the remarketing industry," said the members of the IARA Canadian Committee.
The Remarketer Of The Year recipient is chosen by members of the IARA through a nomination process and is intended to recognize an individual who contributed to the awareness, the stature, and overall strength of remarketing as an aspect of the automotive industry, IARA officials explained.
The award recognizes an outstanding leader in the Canadian used-car and remarketing industry. This award is given to a Canadian auto remarketer that continuously exceeds expectations through dedication, integrity, hard work and thoughtful leadership. This auto remarketer will have played an active role in shaping the Canadian used-car industry into what it is today.
Past recipients include Doug Collis, remarketing sales manager at Ford Motor Co. in Canada; and John Carere, former national remarketing manager for RBC Automotive Finance.
Highlighting this year's recipient, Corcoran began his career in the automotive business running a truck stop in Northern Ontario that earned the Award of "Best Truck Stop" in the Province of Ontario in 1981.
And after moving to Toronto in 1986, Corcoran entered the remarketing business through a position with Grant Brown National Leasing.
Grant Brown National Leasing went through a series of owners over the years, and Corcoran applied his remarketing expertise to the company until 2000.
For the next 10 years, he worked with Dollar Thrifty, using his remarketing and process knowledge and his newly developed computer skills to improve the profitability of the remarking division.
In 2010, Corcoran started with Jim Pattison Lease, where he continues to build processes and practices that gain some the best returns in the industry.
In addition to his remarketing abilities he has honed his skills as a presenter and has become an integral part of the Pattison presentation team.
An industry advocate, an outstanding contributor and an exceptional role model makes Corcoran an ideal recipient of the IARA Remarketer of the year award, IARA members concluded.
The IARA is a nonprofit organization composed of corporate remarketing professionals dedicated to the continuous improvement of the vehicle remarketing industry. The IARA's Canadian Committee was formed in 2011 and has grown to over 35 organizational members consisting of: OEM's, finance, leasing, rental and industry remarketing professionals.