IHS talks future plans for CarProof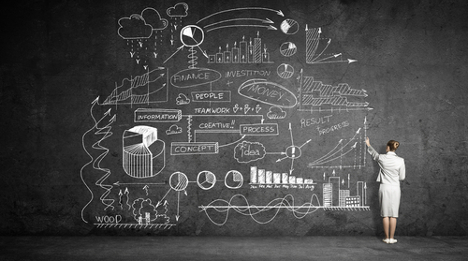 ENGLEWOOD, Colo. -
IHS reported its fourth quarter and full-year 2015 financial results on Tuesday, highlighting revenue of $589 million for Q4, as well as giving more information on its recent purchase of Canada's CarProof.
IHS, the parent company of Carfax, announced right after Christmas it had purchased CarProof Corp. for $650 million CND.
CarProof is a vehicle history report provider in Canada. IHS acquired U.S.-based VHR company Carfax in July 2013.
Though the companies plan to leverage the combined power of the two VHR companies, an IHS spokesperson confirmed CarProof will continue to operate independently as a subsidiary of IHS, and the Canadian company will continue to operate as it has.
During Tuesday's call with investors and the media, Jerre Stead — the chairman and chief executive officer of IHS — outlined high hopes for CarProof and what the acquisition means for IHS.
"CarProof is Canada's top source for used-vehicle data for the automotive industry and provides us the opportunity to extend our market leading vehicle history report footprint into Canada," said Stead. "We are excited about the multiple growth drivers of the CarProof business, as well as the accelerated product development we expect, like combining the capabilities of Carfax and CarProof."
Subsequent to the closing of its fiscal 2015 year, the company made two acquisitions — the CarProof deal, as well as purchasing Oil Price Information Service (OPIS) on Friday.
Stead explained that these deals are a sign of the company's changing strategy on capital allocation, refocusing its efforts on larger M&A transactions.
"Both of these acquisitions provide us with high EBITDA margins and strong organic growth," Stead said.
In fact, Todd Hyatt, chief financial officer and executive vice president of IHS, gave a few numbers that bode well for the company if they come to fruition.
"The CarProof purchase price represents a forward revenue multiple of 6.5 times and forward EBITDA multiple of 16 times," said Hyatt. "CarProof is a high-growth, high-margin business, and we expect mid-teens growth in 2016 and a margin of 40 percent."
Hyatt went on to explain the acquisition carries an impressive return profile due to its high growth and synergy opportunities with the Carfax business, as well as its "attractive" Canadian task rate. The CarProof deal also allows the company to utilize its international capital.
"We expect 2016 results to include 11 months of CaProof and nine months of OPIS. The 2016 in-year revenue adjusted EBITDA impact for CaProof and OPIS is approximately $130 million and $55 million, respectively," Hyatt shared.
IHS management also outlined that the CarProof and OPIS deal are part of an effort to focus on core information and analytic assets.
"We are very pleased with our two accretive acquisitions that we announced, which will extend our coverage of the downstream energy and Canadian vehicle history report markets," Stead said.
And this move comes amid a North American auto market notching record new-car sales, and used supply is expected to significantly expand in Canada in the next few years — trends that have the IHS team excited for 2016.
"In the used-car part of the business, where we look at Carfax and now very excited about CarProof, as well, that is a business that has great underlying information," said Stead. "The VHR business has been a good strong business, and that's an area where we have had new products … I think there is opportunity for a valuation product that I know CarProof is rolling out in Canada. So a lot of new products there can certainly benefit there from the current industry dynamics."
Hyatt went on to say that from a product perspective, IHS has high hopes for the "two very talented teams" at Carfax and CarProof.
"In the case of CarProof, it has had extraordinary growth over the last decade … When we look at CarProof, the company has driven significant additional VHR volume in the Canadian market," said Hyatt. "I think the CarProof management team has done a great job of transitioning CarProof from almost a compliance requirement to a value-add for the car dealers in Canada, and we see opportunity to continue to drive growth in the core VHR as well as new products within CarProof."