In Canadian wholesale market, car prices steadier than larger vehicle segments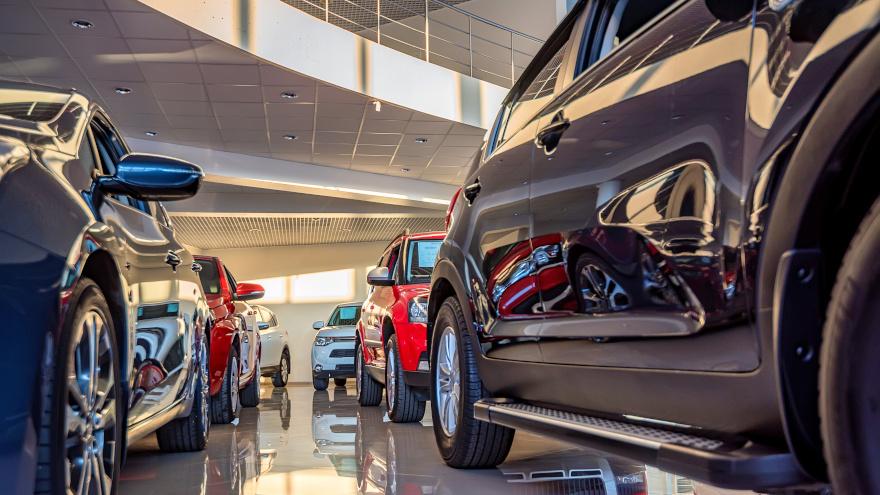 Prices in the Canadian wholesale vehicle market continued to slide last week, dropping by 0.27%, according to Canadian Black Book.
Once again, the trucks (down 0.48%) saw prices drop more than cars (0.05%), the CBB data shows. That's compared to a 0.11% decline for cars and 0.44% for trucks the week prior.
According to CBB's data that tracks weekly movement in Canada's auto market, the segments with the biggest declines were the compact van segment with a drop of 1.25% and midsize luxury crossover/SUVs with a decline of 0.73%.
That said, last week saw a few more segments see slight increases. CBB said six out of the 22 segments the company tracks saw increases in price, led by the midsize car segment (up 0.20%) and sporty car segment (up 0.08%).
Trucks, cars on diverging path
For cars, which are primarily seeing smaller depreciation than larger vehicles, there were only three segments where prices fell.
The full-size cars saw the biggest decline (0.68%), followed by the premium sporty cars (0.25%) and luxury cars (0.04%). The sporty car segment saw a spike of 0.08%, versus the premium sporty cars with larger-than-normal historial declines. The midsize car segment saw the biggest drop among the car segments, declining by 0.08%.
For trucks, price declines continue to steepen. The overall weekly decline was larger than the week prior. And same as the prior week, all 13 segments CBB tracks had declines. Compact vans led the pack with a drop of 1.25% in price followed by midsize luxury crossover/SUVs (down 0.73%) and full-size luxury crossover/SUVs (down (0.64%). The compact luxury crossover/SUV segment (down 0.60%) and full-size pickups (down 0.51%) also saw larger-than-average declines.
Big-picture wholesale view
 The overall price decrease in the lanes is similar to the historical average. Supply remains constrained, and demand for well-conditioned used vehicles is strong on both sides of the border, CBB reported in the news release tracking last week's movement in the lanes.
Supply continues to get stuck in upstream channels far before it is available to the wholesale market. Most segments were down by an average value of less than $100, with the trucks and SUVs leading the pack.
Conversation rates were all over the place last week. Some overserved sell rates were as low as 23% and as high as 66%. According to CBB, most of the segments were in the 20%-40% conversion range.
"Last week we saw less sellers dropping floors, which has been contributing to lanes with lower sell rates," Canadian Black Book said in the news release.
A dealership perspective & other important trends
On the dealership lots, average prices for used vehicles were consistent week-over-week, according to CBB. The 14-day moving average sat at roughly $37,000, in line with the prior week. This analysis is based on 184,000 vehicles listed for sale on Canada's dealer lots.
In the industry news section of the weekly report, Canadian Black Book pointed out that as new-vehicle inventory continues to improve, dealers have still been heard saying that OEMs are not supporting their sold orders — instead pushing models that they can produce that fetch a higher profit margin.
Rail car shortages and strikes at Canadian ports continue to impact the new market, as well.
In further news from the auto industry, seven major automakers have joined together to build a new EV charging network. The investment will bring over 30,000 charging points to the U.S. and Canada by 2030.
Lastly, dealers may need to keep a close eye on the luxury market, where Canada Black Book said all signs point to sustained growth. Desrosiers Automotive Consultants point to signs of market growth amidst high interest rates and inflation. This is occurring in part because of demographics leaning toward older, higher earning car buyers, as well as bigger lineups in the luxury sector.  Overall market growth for luxury vehicles is up 12.9% in only the first half of 2023.