Infiniti Canada Names Managing Director After Record Year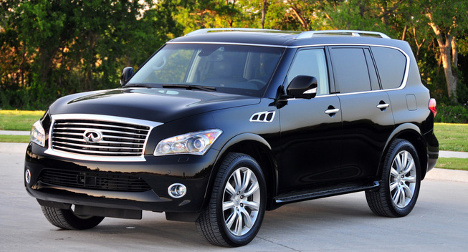 MISSISSAUGA, Ontario -
Infiniti Canada has named a new managing director, effective April 1.
Stephen Lester has been chosen for the role and will be reporting to Christian Meunier, president, Nissan Canada Inc. and Randy Parker, vice president, Infiniti Americas.
Lester was most recently national general manager of the brand and has more than 12 years of experience in the automotive industry.
This move comes after the brand recorded its best-ever year in 2014, with new-car sales growing over 10,000 units for the first time in Canada.
The company said naming a managing director reflects the brand's determination to build on recent success in the Canadian premium automotive market.
"Adding strong and experienced Canadian leaders to our management teams will be critical to our success as we continue to implement our growth plan for Infiniti in Canada," said Meunier. "Stephen has shown great leadership and strategic thinking since joining our team as national general manager and we are excited to have him lead the Infiniti brand into the future."
Prior to his role with Infiniti, Lester worked in management at BMW Group, focusing on regional development and brand marketing in Canada and Germany.
"Taking on this new role is very exciting as we look to expand our product portfolio of premium products and provide more Canadians with the inspired performance they deserve," said Lester. "Infiniti has assembled a great team, both here in Canada and globally, and I'm eager to continue strengthening the brand in this new role."