An Inside Look At Digital Tools In Today's Dealerships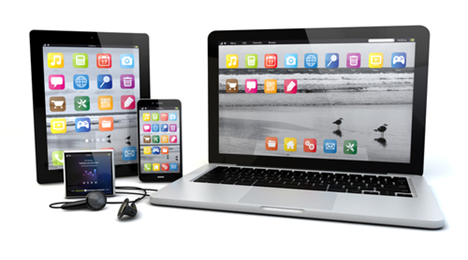 TORONTO -
To get an inside perspective on what digital tools dealers find most helpful to their business,
Auto Remarketing Canada
turned to Josh Hatton, quality pre-owned car and truck manager at Midland Honda in Midland, Ontario; and Doug MacIver Jr., inventory and Internet manager at RideTime in Winnipeg, Manitoba.
Hatton shared insight on Web-based marketing and inventory tools, as well as why they are crucial if you want to be a leader in this industry. He also commented on why the human touch might not be enough anymore when working with market values and strict competition.
Over at RideTime, MacIver shared which mobile tools help his dealership keep its used-car lots stocked.
Josh Hatton, Midland Honda
ARC: Just how important are Web-based, digital tools to your dealerships' every-day processes?
JH: I am currently in the process of moving from Midland Honda to Midland Chrysler, at both stores, however, we use digital- based tools for many things.
In fact, this job is almost becoming reliant on them if you want to be a leader in the industry. There are a few different tools we currently use that are great.
ARC: Are there any new Web-based, digital tools that help dealers source, stock and sell used vehicles that have shown up on your radar in the past year?
JH: On a marketing perspective, we are moving to the new TRADER V9 software as it makes the most sense to us currently. There are a lot of Web platforms out there, but TRADER seems to work well and with the new look, it is great. TRADER is also great for finding cars for customers when it is a rare car and hard to get from auctions.
ARC: What about tools that help dealers acquire inventory?
JH: For acquiring inventory, I love being able to go online at the auctions and source cars, but more sourcing comes from Powerband Exchange!
Powerband is a great system that not only helps me wholesale units I don't think make sense for my lot, but it also allows me to network with great dealerships and find those vehicles that I do want.
I love Powerband because they don't allow the dealer offering the car to bid against their own auction, so the numbers you are seeing are other people actually bidding. Another great tool is vAuto … It is powerful and made it possible for me to maintain a 15- to 30-day inventory supply all year.
ARC: What would you say in response to those who still value the human touch when it comes to acquiring and evaluating inventory?
JH: A good salesperson can overcome money if they know the car. However, market value is market value, and if you use the inventory tools properly, it will empower you as a manager and help your staff overcome a lot of objections, even on trade-in value.
ARC: Are these digital tools becoming consistently more important as the industry continues to evolve toward greater efficiency?
JH: Overall, the industry is changing and will continue to change. I am happy to be technical and working in a digital era; the plans I have moving forward are big and almost daunting.
But if I pull it of, it will be great for the store and allow me a chance to really push the digital limits available for marketing, acquiring and just customer service overall.
Doug MacIver Jr., RideTime
ARC: As an independent dealer, sourcing vehicles can be a bit harder. Are there Web-based and digital tools you turn to when trying to secure used inventory?
DM: As an independent dealer, we don't have the luxury of ordering more inventory from a factory. There are definitely a few things that have helped us over the past year.
We have really enjoyed the new improvements to the DealerBlock from ADESA. The search functions are far superior. When inventory was at its most scarce, over the last year, we would look at thousands of vehicles to only end up with a handful. Anything that makes it easier to look at more vehicles is very valuable.
Manheim's Simulcast going mobile has also been helpful. I can finally bid in live vehicles from my mobile device, and I love it. The whole world is going mobile, and I think Manheim should be commended for allowing dealers the ability to bid on live vehicles directly from their app. I've used the app on the go to bid on several vehicles over the past year.
ARC: How has the shift to digital and mobile sourcing and stocking changed the dealership environment?
DM: I'm sure if you are a dealer and are reading this, you've seen customers on your lot or in your showroom look up competitors' inventory directly from their phone. Every salesman in our company has a computer at their desk, and we have a few iPads floating around the stores, as well. We do our very best to price and merchandise our inventory properly and invite our customers to compare us with our salesmen right in the showroom.
ARC: What does your setup look like?
DM: I wish my dad was still alive to see the setup I have in my office. I have two computers with four 27-inch monitors I use on a daily basis to purchase inventory.
Mobile is a powerful movement, and those who fight it will be left in the dust. For the last few years I've brought my iPad to the auction for the live sales and was the butt of several jokes.
I use my iPad and iPhone in the lanes to look up everything from condition reports to CarProof data. Last August, I attended a few live sales in southern California, and mobile device use in the lanes was very prevalent. It's only a matter of time until we see more of it up here.
ARC: In today's tight used supply environment, are these tools becoming even more important?
DM: I could talk for hours on why I think inventory is only going to get harder to get. Tools that aid in sourcing are going to continue to rise in importance but … If you don't add discipline and extreme hard work to those tools, they are worthless. We look at and buy inventory seven days a week. All these advancements in technology hasn't allowed us to work less, but rather achieve more during the long hours we put in.
Editor's Note: For more insight into how to digitize your dealership, click here to see the July/August edition of
Auto Remarketing Canada Digital Magazine.