KAR shifts 1 of ADESA Canada's top execs to new role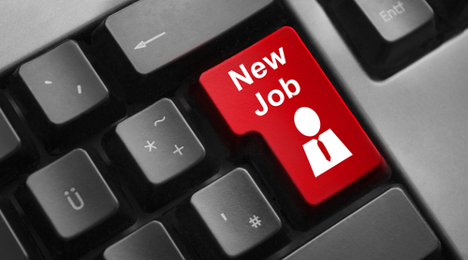 CARMEL, Ind. -
As part of the roll out of KAR Auction Services' new operating segment — KAR Remarketing Services — one of the top executives from ADESA Canada has a new position.
As part of this organizational alignment, on Thursday Lisa Scott was named president of PAR North America, which is a U.S. provider of vehicle transition services with coast-to-coast solutions for recovery management, skip-tracing, remarketing and title services.
"It's an exciting time to be part of KAR, and I am thrilled to take the lead at PAR North America," Scott said. "I worked very closely with our customers at ADESA Canada, and I've seen and heard their needs firsthand. I look forward to collaborating with my colleagues to develop the next generation of integrated remarketing solutions."
Prior to this role, Scott held a variety of positions at ADESA Canada, including senior vice president of sales, marketing and operations, general manager, and, most recently, chief client officer. She has also served on several industry boards, including chair of the Canadian committee of the National Auto Auction Association (NAAA) and co-chair of the Canadian chapter of the International Automotive Remarketers Alliance (IARA).
"Lisa was a visionary leader for ADESA Canada with a strong track record of creating deep customer relationships. Her 25 years of experience, broad understanding of the marketplace and her passion for our industry will continue to benefit our company and our customers," Vignes said.
Scott takes the place at the top of PAR North America in place of Jerry Kroshus, who departed the company after nine years to become president and chief executive officer of Auto Approve, a refinance company that specializes in helping consumers find the best possible vehicle interest rates through its national network of credit unions, banks and finance companies.
Meanwhile, top company officials explained that KAR Remarketing Services is designed to align their AutoVIN, Dent Demon, High Tech Locksmiths and PAR North America businesses. Picked to serve as president of this new operating division is David Vignes.
"KAR's goal is to provide a simplified, seamless experience across its end-to-end remarketing platform," Vignes said. "The alignment of these businesses allows us to deliver the full range of inspection, recovery, reconditioning and repair services both in the lanes and on the road.
"We look forward to building on our successful foundation and expanding our integrated offerings to serve our diverse whole car, salvage and buyer and seller customers," he continued.
Vignes previously served as KAR's executive vice president of enterprise optimization, and has been promoted to the role of president of KAR Remarketing Services. In addition to his new responsibilities, Vignes will continue to oversee KAR's enterprise safety efforts. Vignes also led the development of KAR's "Safe T. Sam" program, which is available to all National Auto Auction Association (NAAA) members.
Top-line quarterly results
In other company news this week, KAR also reported its second quarter financial results for the period that ended June 30.
The company's total revenue jumped 9 percent year-over-year from $788.5 million to $858.0 million.
However, KAR reported a 7-percent softening in net income, landing at $57.2 million, or $0.41 per diluted share, as compared with net income of $61.8 million, or $0.44 per diluted share, in the second quarter of 2016. Management explained Q2 net income was negatively impacted by $17.3 million, net of tax ($0.13 per diluted share, net of tax) resulting from the company's refinancing activities.
Looking at figures through the first six months of the year, KAR highlighted an 11-percent gain in revenue to $1.7246 billion as net income rose 3 percent to $126.4 million, or $0.91 per diluted share.
"KAR continues to execute well on the fundamentals of our business," KAR chairman and chief executive officer Jim Hallett said in a statement. "Our second quarter results reflect the level of performance we expect, our ability to generate cash, and the strength of our diversified business model."
KAR also announced a cash dividend this of $0.32 per share on the company's common stock. The dividend is payable on Oct. 3 to stockholders of record as of the close of business on Sept. 20.