KBB launches Inventory Lead Program for Canadian dealers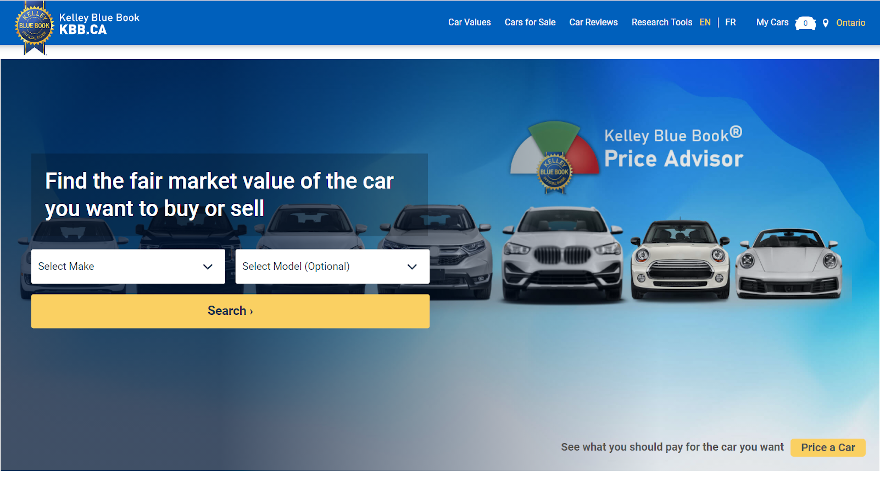 MISSISSAUGA, Ontario -
Cox Automotive Canada announced Monday that Kelley Blue Book has launched an Inventory Lead Program for Canadian dealers that can help them connect with car buyers directly through the new KBB.ca site.
KBB has also revamped its MarketLens and Pricing Service API tools.
"In addition to the many benefits that Kelley Blue Book's MarketLens and Pricing Service API solutions deliver, our new Inventory Lead Program provides our partners with an even more holistic solution by delivering customer leads directly from KBB.CA," said Stephanie Turner, who is head of product at Cox Automotive Canada and Brazil, in a news release.
The KBB.ca website, which launched recently, allows consumers to access pricing information for buying or selling cars, read car reviews and comparisons and browse vehicle listings.
The new Inventory Lead Program then posts dealer listings and locations on the KBB.ca, so that dealers can generate leads directly from consumers.
The company broke down three key features of the Inventory Leads Program.
With the "Inventory Leads" aspect, dealers post their inventory on the Cars For Sale portion of the KBB site. Inventory is placed on the dealer's homepage, pricing pages or reviews matching the make/model for sale.
Through the Trade-In Leads portion of the tool, consumers who are researching the trade-in value of their car can request that a local dealer send them a purchase offer on their car.
And through the New Car Price Quotes Lead feature, consumers researching new cars can request to receive a quote to purchase their car from a dealer in their area.