Kia Canada gives back via 'beautiful game'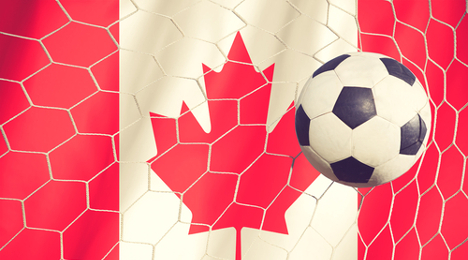 MISSISSAUGA, Ontario -
Kia Canada is utilizing the world's most popular and accessible sport, soccer, to help support underserved youth.
The company began its fifth annual Drive Change initiative on Friday, joining three Canadian Major League Soccer teams in Montreal, Vancouver and Toronto to put on free soccer camps while also leveraging its 188 Canadian dealers and business partners to collect new and gently used soccer equipment for its National Equipment Drive.
All of this is to help underserved youth in their respective areas by helping them develop their soccer skills, gain confidence, have fun and gear up for the sport.
"Kia Canada is proud to continue supporting youth through the sport of soccer, providing the ability to participate in free clinics along with our partners while making a difference," said M.K. Kim, Kia Canada's president and chief executive officer. "Kia dealers, including our employees and business partners, will also support underserved youth through our second annual national equipment drive providing them access to soccer in communities across Canada."
Donations can be made at Kia's dealerships across Canada from now until Wednesday, September 30.
Kia, the Vancouver Whitecaps Football Club and the Vancouver Police Department hosted a free, four-day Pee Wee Soccer School earlier in July, providing over 300 of the area's local youth with access to the sport to develop their skills with the Whitecaps' professionals as well as the volunteers from the VPD. Kia Canada also supported the VPD's Soccer Cleat Program, which gives new soccer cleats to inner-city youth in the early fall to prepare for the upcoming season.
Kia also began its fourth KickStart event, along with the MLSE Foundation, at the Kia Training Ground last Thursday, opening up its eight-week soccer program in 15 Toronto Community Housing communities. More than 300 youth participated, ranging from ages 6 to 12.
Kia's free clinic at the Saputo Stadium, in partnership with the Montreal Impact, was hosted on Monday, where Impact coaches and staff introduced the attendees to basic soccer drills.
For more information on Kia's Drive Change endeavors, visit its site here.