Kia Motors Finance Launches in Canada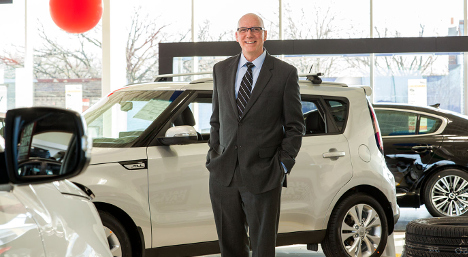 TORONTO -
Kia is offering a new product in Canada that will benefit both dealers and consumers in the F&I department.
Kia Motors Finance (KMF) launches in Canada today, bringing new lease options for Kia shoppers.
Hyundai Motor Finance hit the market back in early January. The new KMF branch will also be headquartered in Toronto.
Ross Williams, Kia Motors Finance chief executive officer, explained the latest move is a "natural next step in our growth in Canada. It gives our dealers another way to support their brand, and the KMF business development managers and support team will help dealers provide great customer service."
Williams will also be a keynote speaker at the upcoming Auto Remarketing Canada Conference, scheduled for April 20-21 at the Westin Harbour Castle in Toronto.
To start, KMF will provide branded lease products through Kia's national dealer network.
KMF management said the company will also work to deliver further financing products for both consumers and dealers, efforts which will be focused on "building and sustaining" the Kia brand in Canada.
"The launch of Kia Motors Finance is the next step in terms of brand evolution in Canada. Ultimately, it will enable our dealers to provide a fully integrated suite of Kia-branded financial solutions to further enhance the customer purchase and ownership experience." said Maria Soklis, vice president and chief operating officer at Kia Canada Inc.