Kia Site Helps Dealers Lock Down CPO Inventory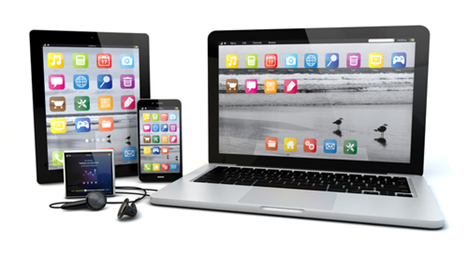 INNISFIL, Ontario -
Last summer, Kia Canada Inc. announced a new online tool for dealers, feet and rental partners that has made acquiring used and certified pre-owned vehicles a bit easier.
More specifically, Kia said in July that it had partnered with Web-based auction AutoGavel Exchange — powered by North Toronto Auction — to offer an online inventory option for dealers.
To get a handle on how the site has helped dealers stock their lots over the past 10 months, Auto Remarketing Canada spoke with a few of the leaders at North Toronto Auction.
The website — www.agx-kia.ca — offers Kia dealers exclusive services and access to inventory from Kia Canada, daily rental companies, feet management companies, auctions, other dealers and, in the future, the Kia Canada lease returns, the company explained.
Matt Rispin, general manager and co owner at NTA said that since launching in July, the portal has allowed Kia dealers to source vehicles, maintain inventory, monitor certified pre-owned vehicles and bulletins, and wholesale/ exchange vehicles.
Rispin said the website was largely a result of the auction "being aware of its customers' needs."
"The site (AutoGavel Exchange) is very versatile, which allows us to customize it for other OEM's or fleets," he said. "We don't want to force our customers to conform to our template, we want to build a template for our customers that works within their procedures and processes."
Gerry Johnson, corporate account manager at NTA, explained the primary goal of the Kia site was to create a "one-stop shop" destination for Kia dealers to buy, sell and ground lease returns and trade Kia product in a closed online environment.
Johnson said one way the site has met this goal is through the ability to trade or exchange CPO vehicles in a controlled environment while supporting Kia Canada's CPO program, as well. In fact, the AGX-Kia site was integrated as a key component to the Kia Canada CPO program.
It also offers dealers a unique, multiplatform experience with CPO vehicles.
For example, if a vehicle is posted to AGX, it is also "pushed" to major third-party retail sites and to the homepage at Kia.ca.
"AGX offers maximum buyer exposure which transcends to more dollars for the CPO vehicle," Johnson added.
But NTA and Kia haven't stopped looking for ways to make the site even more valuable for dealers.
"The AGX tool provides Kia Dealers with a very unique tool and platform that Kia can build upon," Johnson said, leaving the door open to additional improvements and additions to the site.
The auction will be adding a lease return grounding tool component to the site later this year to "evolve with the industry and the impending Kia lease returns," Rispin said.
NTA said the program continues to gain popularity as it progresses.
"For those that have engaged in the website, the reaction has been positive. We will continue to enhance and evolve the AGX-Kia website moving forward, which will no doubt provide our dealers with a sound business tool," Johnson said.
On top of having access to exclusive inventory, Kia dealers can also ramp up their CPO programs by "exchanging" inventory with other dealers.
CPO vehicles are offered in both a retail and wholesale option on the website, allowing for dealers to access other participating dealer's inventory in order to potentially facilitate a transaction.
Johnson offered the following example: "If a customer asks for a blue Kia Soul specific trim and it does not exist in current dealer's inventory, participating dealers can access AGX-kia.ca and search other dealer inventory and make a purchase of a blue CPO-ready Soul from another dealer.
"This keeps that retail customer in your dealership while providing exceptional customer satisfaction. We are confident that this program will be a great enhancement," he added.
When the site was first launched, the tool brought Kia's remarketing, feet and CPO programs full circle, said Richard Pasta, manager, national feet sales, remarketing and CPO for Kia Canada.
Johnson elaborated on this statement: "The three departments are very closely linked and support each other's corporate goals. We have ensured that our design of the site has all these areas in mind to allow for optimal functionality."
As used supply remains tight, the question remains whether other automakers will embrace similar tools.
"I do believe that this is something that most OEM's will embrace. A site that they design based on their objectives, tying all three areas (fleet-remarketing-CPO) is very unique and beneficial," Johnson said. "The AGX-kia.ca website provides our dealers a simplified, one stop destination for ease of CPO use."
Editor's Note: For more stories on the latest technology and new digital products to hit the remarketing industry, see the latest edition of Auto Remarketing Canada Digital Magazine.