Kijiji appoints 3 Remarketing's Under 40 honorees to leadership posts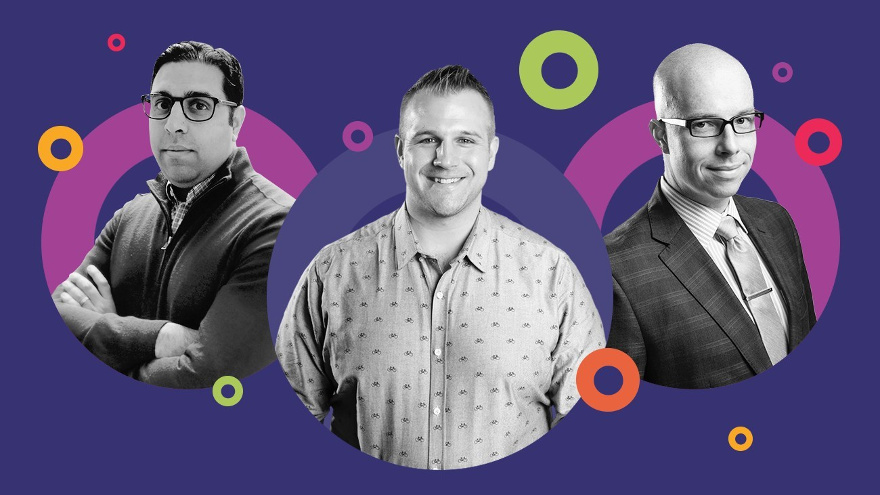 TORONTO -
Kijiji Canada announced Monday that it has grown its leadership team with three leadership position appointments of three folks who have been named in Auto Remarketing Canada's Remarketing's Under 40 — two from this year and one from 2015.
The company announced Monday that it has named Will Harris the national head of sales, autos; hired Rohit Jaitley to serve as national head of dealer groups; and hired Robert Karbaum to serve as head of business development.
"We've got lots of exciting advancements coming to the autos vertical and ensuring that our team is stacked with the right people to lead what's to come is crucial to our success," Kijiji director of autos Leanne Kripp said in a news release. "Each person brings incredible experience and passion to their roles.
"I'm confident they will continue to strengthen the relationships between both our internal teams and our valued customers and partners. I couldn't be more thrilled to welcome these respected industry leaders to the Kijiji family," said Kripp.
Harris, who was recognized in Auto Remarketing Canada's Top 40 Under 40 this year, most recently served as Kijiji national dealer group manager. In that role, he created a team of key account managers to serve as advisers and advertising experts to dealer groups in Canada.
Meanwhile, Jaitley, who was also named a Top 40 Under 40 leader by Auto Remarketing Canada this year, brings 10 years of experience in automotive digital sales and marketing. He comes from Leggat Auto Group, where he served as digital marketing manager.
In addition to cultivating partnerships with Canada's dealer groups, as national head of dealer groups, Jaitley is responsible for molding and leading the Kijiji Canada national dealer group team and its strategy, according to the company.
Karbaum was recognized in 2015 as a Top 40 Under 40 leader by Auto Remarketing Canada when he held his most recent role as national digital strategy manager at Dilawri Group of Companies.
At Kijiji, Karbaum has been tasked with building and executing the company's commercial growth strategy.
With a focus on autos, the company said that he will pinpoint opportunities with strategic partners and establish the sites long-term partnership plan across its vertical categories.