Kijiji Autos & 'The Car Girls' to help support new Canadian dealers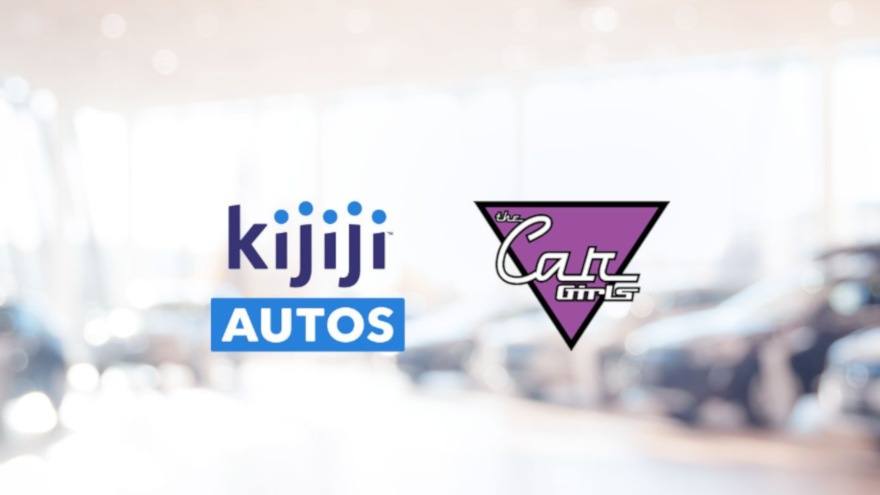 TORONTO -
Kijiji Autos, a digital destination that includes a website and app for helping Canadians find new or used, private or dealer, cars and trucks, formed an exclusive partnership with The Car Girls, a female-led organization that will provide additional communications and account-specific support to Kijiji Autos' business.
The Car Girls provides sales-driven services for automotive dealerships through their business development center capabilities. The partnership with Kijiji Autos will focus on providing customer contact support, as well as additional regional sales support in smaller markets where Kijiji Autos does not currently have dedicated team members.
This partnership will also use The Car Girls' various services — including marketing consulting, customer service and staff training, as well as their experience and understanding about dealerships — to onboard new dealers and support their needs throughout the Kijiji Autos offering process.
"We're excited to have The Car Girls' knowledge and expertise — as well having their female voice as part of our frontline communications — as a new component of our growing autos team," Leanne Kripp, head of autos at Kijiji, said in a news release. She added that the partnership will "continue to build more avenues for trust and transparency throughout our Kijiji Autos brand, and to strengthen new and ongoing connections with our clients."
Janis Showers, owner of The Car Girls, said in a news release that the opportunity will help to "…bring dealer clients a 'white glove service' through our efforts and that The Car Girls will "collaborate with Kijiji Autos on how to master the autos sector through the digital landscape."