Lane1.ca digital auction serves to help HGregoire grow margins, vertically integrate business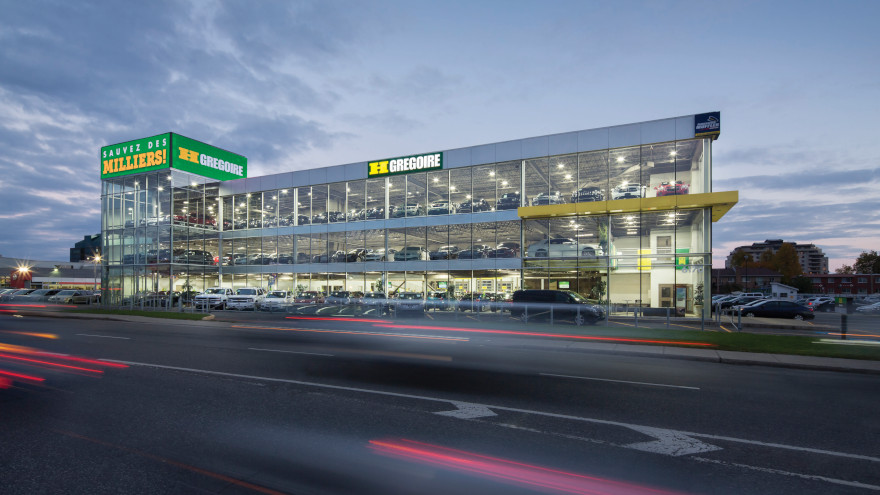 MONTREAL -
HGregoire, or HGreg.com, as it's known in the U.S., still retains a startup-like culture even after it has been "disrupting" the market for almost 35 years now.
That's according to HGreg.com president John Hairabedian, who spoke with Auto Remarketing Canada in late April.
He said that since its launch, the company has been focused on innovation. The HGreg executive offered the example of its pre-owned super stores, that gave the dealer group another way to remarket pre-owned vehicles beyond their franchised store lots.
"We always push the envelope, whether it's brick and mortar retail, whether it's online … We see ourselves as a tech company that happens to be in automotive retail," he said.
And this mindset is illustrated through practice. The dealer group is a big proponent of omnichannel retail, and has even developed its own technology to support that seamless transition from online to in-store.
And that same spirit of innovation has now led the dealer group to "disrupt" the market once again — this time in the wholesale arena with the launch of its owns private digital auction for dealers.
Lane1.ca
A few years ago, the dealer group started reviewing its remarketing operations.
"We knew we had captive customers in the auction lanes that kept coming and coming back in every week. And we started doing the math and seeing how much we are paying in fees, and how much our buyers were paying on fees for our cars," Hairabedian said.
It was time to streamline with efficiency in mind.
"We were sending our cars to an auction once a week, and the amount of margin we were losing off the table was a good amount," he said.
So the dealer group set out to develop its own digital auction, and Lane1.ca was born. The premise? To build the best digital auction the dealer group could build — "one one that doesn't just take place once a week, but instead at the convenience of its buyers."
At the time of development and launch, Hairabedian explained the auction biz had begun "a conversion to online," so the decision to launch a digital auction rather than brick-and-mortar was an easy one, he said.
Early project development for Lane1.ca was largely influenced by those who would ultimately be the auctions customers.
"We took a large sample of our buyers, and we asked them, 'What does a great auction mean for you?" he said.
They narrowed it down to two things:
— A close rate of as close to 100% as possible. "They said, if we are the highest bidder on a car, we want to get it; we don't want them to say for x,y, or z reason, we don't want to sell you the car," Hairabedian shared.
— No auction fees.
After receiving feedback, the dealer group began addressing these two factors in full.
Today, the online auction touts a 98% sales rate, according to the website and Hairabedian.
"We can do that because we own our cars. Since the cars are owned by the same entity, we can guarantee the sales rate," he said.
And since the auction owns the vehicles, there is no need to charge auction fees — essentially removing the middle man from the wholesale equation.
"The auction company doesn't necessarily need to make money, because we are already making money on the cars that we sell," he added.
Lane1.ca has been active for a few years now, and Hairabedian says "it's going very well."
The auction has over 600 dealer members, and almost 100% of its buyers purchase vehicles using their smartphones.
"If you have a large enough number of cars, and a large amount of scale, it's a great way to do remarketing," Hairabedian concluded.
Currently, Lane1's 600 buyers are based in Quebec, but Hairabedian explained soon, dealers in additional provinces will be able to subscribe and buy cars from the digital auction platform.