Langdon named president of RSR Global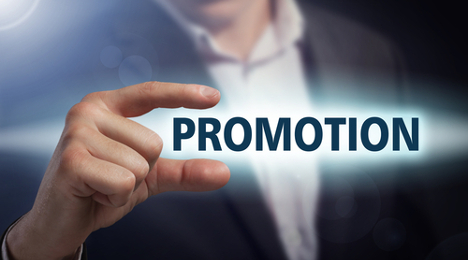 BURLINGTON, Ontario -
RSR Global, who specializes in aftermarket retail products and programs for the auto industry, has chosen a former ADESA executive as its new president.
Karey Davidson, chief executive officer of RSR Global recently announced Steve Langdon will be the company's new president, effective in January.
Langdon was most recently senior director of dealer sales at ADESA Auctions Canada, and joined RSR Global in August as vice president of strategic business development.
"Steve understands the automotive industry from a captive finance, OEM, commercial account and dealership perspective. He brings a diversified wealth of experience which will help to expand RSR Global's reach in existing business models and within new innovative products and programs," said Davidson of the recent appointment.
The new RSR Global president shared with Auto Remarketing Canada what he looking forward to most about the new role and what his focus will be as he takes on leadership of the company.
"I am really excited about being entrusted with the leadership of the RSR Global organization and directing the launch of upcoming enhancements to existing solutions in addition to the launch of new solutions," said Langdon. "I am most excited about the opportunity to continue to work with all the individuals that I admire and respect within the automotive industry."
Langdon brings with him almost 20 years of automotive industry experience to his new role. He began his career as a service adviser for Groupe Samatas at Excel Honda in Montreal. He was then recruited by Volvo Parts Canada to be the team leader for Canada and was promoted to Canadian operations manager within 18 months. In other words, Langdon is no stranger to quick promotions.
Moving over to the wholesale arena, the exec joined OnLane (that would one day become OPENLANE) in 2002 to build its inside sales team and continued to work with the company as program manager for Canadian and USA captive finance programs, and later as director of dealer sales and program director for USA captive finance and commercial programs. During this time, as many know, the business evolved to become OPENLANE through a merger of OnLane, AutoDaq and Auto Trade Center.
"Steve became a B2B expert for national commercial accounts, focusing on their individual strategies to provide relevant, quantifiable and actionable strategic improvement opportunities through highly specialized knowledge of vehicle remarketing channels," RSR Global management said.
And in 2007, Langdon moved to ADESA Auctions Canada Corp. in 2007 and moved up in the ranks from his first position as executive sales manager, eventually taking on the position of senior director of dealer sales.
Throughout his career, Langdon has had a hand in every aspect of the biz, from working with OEMs and captive finance companies to banks and dealerships, providing him with insight from all sides of the auto industry environment.
"I have been very fortunate to network with and to serve many of the individuals that make up the automotive industry professionals in Canada and the United States over the years. I have been instrumental in developing and rolling out mutually beneficial traditional and non-conventional business solutions for OEM's, captive finance companies, fleet management companies, banks, subprime finance companies, repossession companies and dealers," Langdon said. "I have found that this experience provides a unique view into new opportunities within the current competitive landscape that exists for profitable aftermarket retail products and programs."
Top focuses for new position
Before taking on his new role, Langdon shared diversifying current products and offerings will be key to his new position.
"We are working on the launch of a suite of 'simple to deploy' enhanced and new solutions which we believe will deliver a compelling value proposition to existing clients, and to the broader automotive industry," he said.
Langdon said he will be focusing on three different areas come January.
One, Langdon said the company will be working to launch a combination of enhancements to existing solutions as well as brand new solutions for the auto industry.
He said the company aims to make these new offerings "simple, compelling, and actionable and for which the benefit is quantifiable for both the authorized retailer and the end user."
Secondly, the new president will be working to promote the RSR Global brand and motto — "Helping Dealers Protect Drivers."
The company is preparing to deploy a structured national dealer engagement campaign, which will rolling out in 2016.
"Our brand is strong and our dealer base has been loyal, and we are going to continue to show our Dealers that we appreciate their business more than ever," Langdon said.
Lastly, employee and client engagement will also be top of mind for the exec.
"RSR Global is a great company to work for, and to work with. We have a strong foundation of tenured seasoned professionals which we will be featuring and continuing to invest in long-term," Langdon said.
The company is moving forward with its recruitment plan for key management and sales roles identified in its new structure. Langdon shared RSR Global "will be investing time and resources to support an enhanced methodology driving professional client engagement activities."
So it seems Langdon is prepared to take on his new role come January, but he certainly isn't forgetting the holiday season in anticipation of new responsibilities.
"In the true spirit of the season, RSR Global extends best wishes to the Auto Remarketing Canada readership for a magical and memorable holiday with cherished family and friends," Langdon said.
For more information on RSR Global, contact Harmony Fitz-Gerald at hfitzgerald@rsr-global.com or call (888) 291-9991 ext. 6715.