Larger models leading market in retained value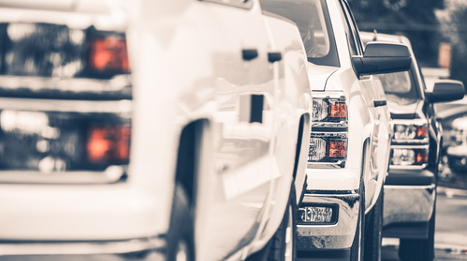 TORONTO -
Canadians are turning toward the truck and SUV market more and more when looking for their next vehicle, a trend which in turn is helping keep retained value up for these segments.
That, and of course, the ever-present reality of tight used supply.
Year-to-date data on retained value for 4-year-old vehicles provided to Auto Remarketing Canada by Canadian Black Book shows that values remain the strongest among the larger segments.
Full-size trucks, in particular, have outperformed the rest of the market this year, and Josh Bailey, Canadian Black Book editorial director, pointed out "there has been virtually no depreciation through the year" for this segment.
Here's why:
"This is the hottest U.S. export item, and used pickups are still a hot item on Canadian dealers' lots too," said Bailey. "Without a drop in pick-up demand in the U.S. or a change in the exchange rate there is not likely going to be a change in prices soon."
The full-size pickups ended November with a retained value rate of 52.80, after starting the year at 49.29 percent.
The lowest this segment dropped has dropped this year was in March, when rates fell to 48.72 percent. From June through November, retained values stayed above 50 percent for full-size pickups. Small pickups are seeing similar price movement and finished November with retained value of 49.01 percent.
The full-size luxury SUV segment is also worth mentioning, as its value has stayed above 50 percent all year, coming in at 50.98 percent for in November.
On the other hand, many of the car segments make up the worst-performing group of segments, as far as retained value is concerned.
Full-size cars have seen some of the lowest value rates this year, bottoming out at 32.06 percent in November. The subcompact car segment is also seeing prices suffer, dropping to 34.63 percent in November after starting the year off with retained value of 41.90 percent.
Similar trends also show up in RVI's Used Vehicle Price Index forecast. RVI expects the full-size SUV segment to end the year with prices elevated 11.9 percent over 2014 rates, while small SUVs are expected to see a 14.5-percent year-over-year spike. And small pickup prices are expected to end the year with prices elevated by 19.7 percent year-over-year.
Editor's Note: The full edition of this residual analysis article will run in the upcoming Auto Remarketing Canada Digital Magazine. The November/December issue is our Wholesale edition and will feature analysis on auction values, supply, exports and more. Expect the issue to hit your inboxes Dec. 2.